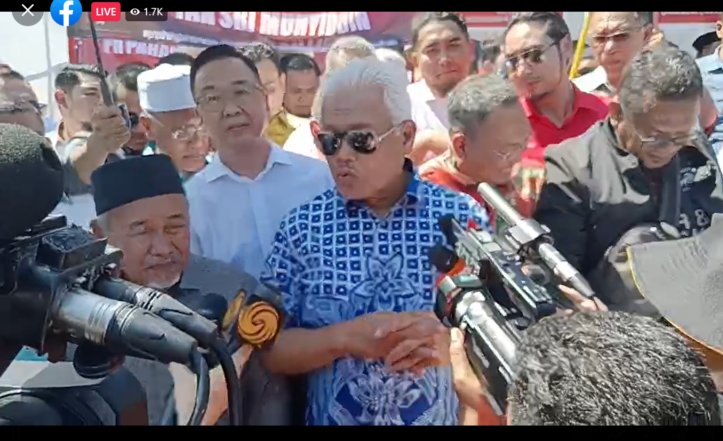 KUALA LUPUR, March 9 – Opposition leader Dato' Seri Hamzah Zainudin today called on members of Perikatan Nasional and others who turned up at the Malaysian Anti-Corruption Commission (MACC) headquarters here to show support for former prime minister Tan Sri Muhyiddin Yassin to stay calm and let the MACC officers do their job.
Muhyiddin, who had been summoned to the MACC today, is currently being questioned by the Malaysian Anti-Corruption Commission with regards to Jana Wibawa project.
Hamzah, who alluded that the investigation on Muhyiddin could be politically motivated, also said that the MACC were doing their work according to rules.
He called on party members in the country to pray for Muhyiddin.
Several Members of Parliament also gathered at the MACC headquarters, which was streamed live through BERSATU's Facebook.
Meanwhile, Information Chief of BERSATU Nasional, Datuk Razali Idris said that there was probability that Muhyiddin will be charged in the court tomorrow by the MACC.
He could be remanded today and charged in court tomorrow.
Speaking to reporters, he also said that the action was inhumane considering that it has been taken one day before BERSATU's annual summit.
–WE