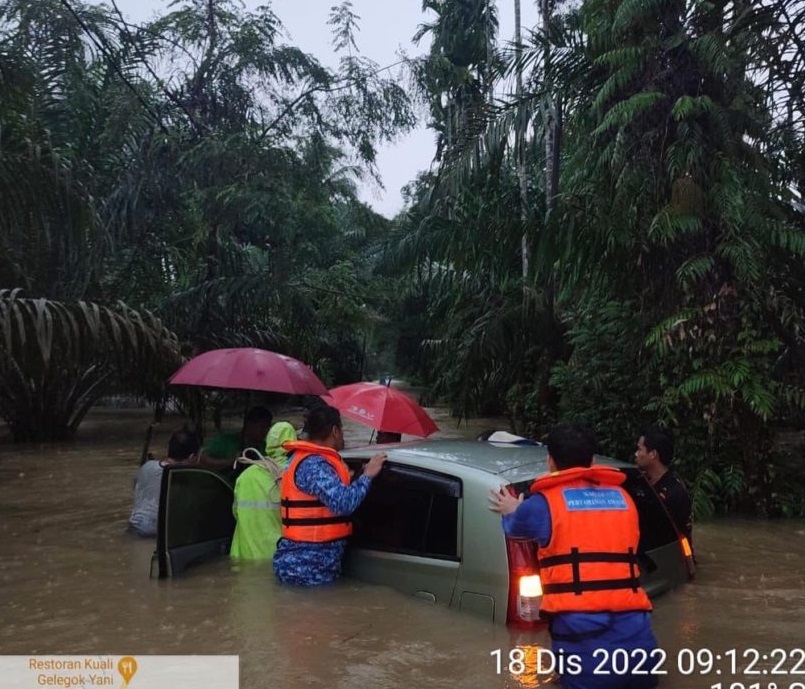 KUALA LUMPUR, Dec 19 – Close to 20,000 flood victims have taken shelter in temporary flood relief centres in five states, namely Terengganu, Kelantan, Pahang, Perak and Johor in the country as heavy rains continued to raise water levels in these states amid the ongoing monsoon season.
The bulk of the victims are in Terengganu, which has recorded 11,059 victims and Kelantan where 8,484 people have been affected.
In Johor, the number of flood victims stood at 75, in Pahang 40 and in Perak 49.
According to statistics provided by the National Disaster Management Agency (NADMA), the victims, comprising 5,739 families have been housed in a total of 258 relief centres.
According to warnings and advisories issued by the Meteorological Department of Malaysia, the monsoon season is expected to last till March next year, with periods of heavy rains anticipated during this period.
So far, no flood fatalities have been reported. The government had taken various preparations to face the onslaught of the monsoon period, including the deployment of the armed forces, police as well as personnel from the Fire and Rescue Department in the hotspots.
— WE