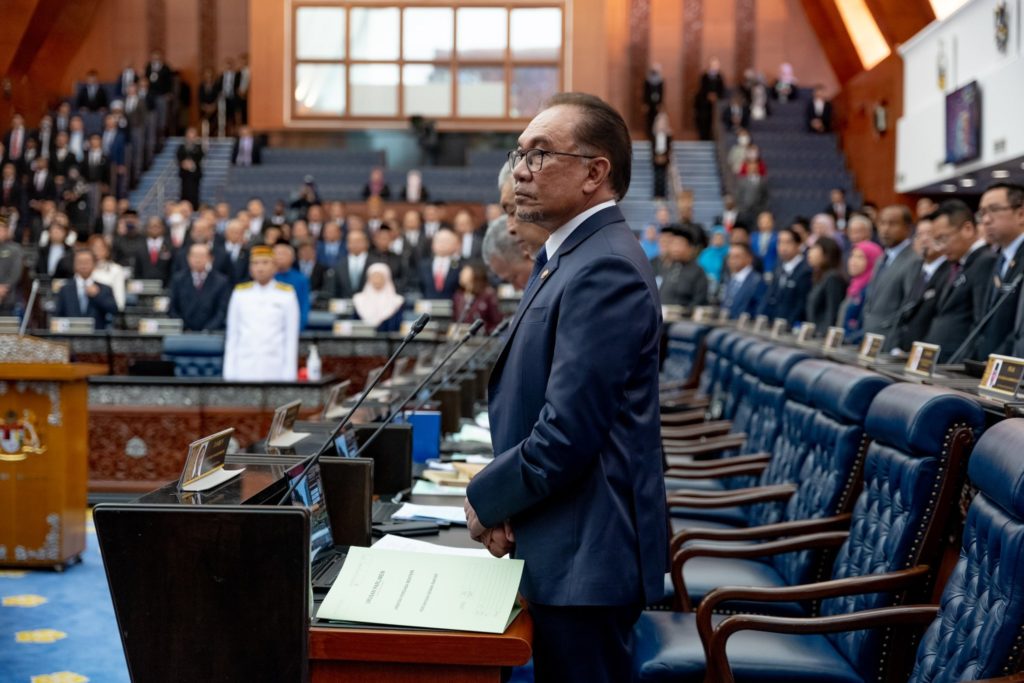 KUALA LUMPUR, Dec 19 – Prime Minister Datuk Seri Anwar Ibrahim gained a vote of confidence on his premiership at the first day of Parliament today following the 15th General Election.
It was through a voice vote as called by new Dewan Rakyat Speaker Datuk Johari Abdul.
Anwar is said to have garnered the support of the two-thirds majority in the Lower House, or 148 members of parliament after the leaders signed a memorandum of understanding (MoU) recently.
At the Parliament session today, there was high drama following the tabling of the motion for the vote of confidence.
There were heated arguments as voices from the opposition questioned the need for the motion, saying that Anwar's ascension to prime minister already had the approval of the King, which was respected by them.
The unity government has 148 MPs in the government bloc, while the opposition has 74 MPs.