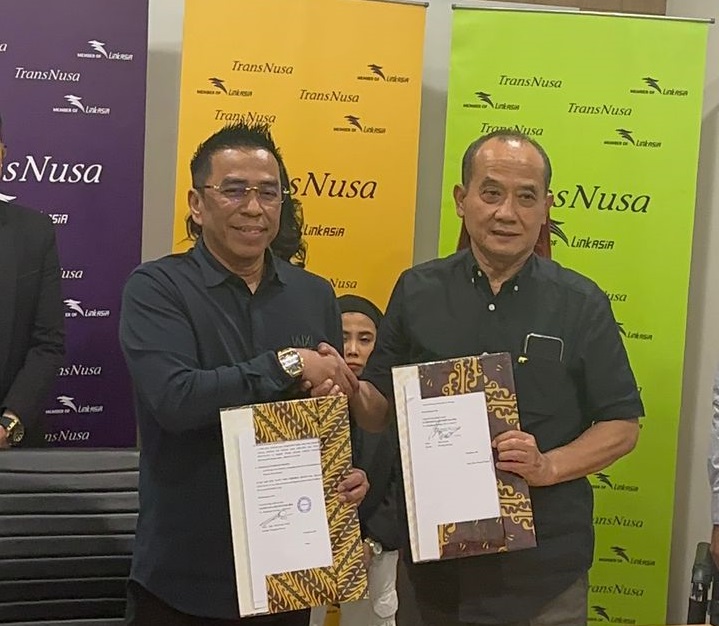 By Mohamad Letfee Ahmad
JAKARTA, Nov 9 — The producer of the movie Syaitan Munafik, Datuk Mohd. Rosdi Shair was relieved when Indonesian artistes, sponsors and media supported the film produced by his company, United Nine Creative Sdn. Bhd., which also featured the late Malaysian actor Ashraf Sinclair.
Rosdi said ten film and soap opera actors, among them Dafina Jamasir, Loli Ismaya, Mayang Lucyana Fitri, Doddy Sudrajat, Vidya Ully, Derick Jordan and Nadelyn agreed to come to Kuala Lumpur to enliven the premiere of the film on December 18.
"We will carry out a massive promotion program in Malaysia and Indonesia so that this last film acted by Ashraf Sinclair gets wide coverage. We hope to attract all audiences, especially horror movie fans to watch it. I am grateful for the support of Ashraf's comrades. It is also to commemorate his passing in Jakarta three years ago," he said after signing the sponsorship agreement with PT TransNusa Aviation Mandiri here on Wednesday.
Rosdi who is also the Managing Director of United Nine Creative represented his company while TransNusa Air was represented by its Executive Chairman, Bayu Sutanto.
Also present were the Chief Executive Officer of TransNusa, Datuk Bernard Francis and the Coordinating Producer of United Nine Creative, Ahmad Latifi.
Rosdi also appreciated the airline's willingness to sponsor flight tickets for the artistes, media and all members of the Malaysian and Indonesian production teams.
"TransNusa will fully support the film's gala premiere in Kuala Lumpur on December 18 and in Jakarta on January 14 next year.
"We also receive support from Doctor Wir's Beauty Clinic in Kelapa Gading, Indonesia which will sponsor the venue of the premiere show in Kuala Lumpur as well as accommodation for the cast, crew and media," he added.
Syaitan Munafik also stars two Indonesian artistes, Tessa Mariska and Dea Lestari alongside Malaysian actors, including Ruminah Sidek, Faisal Hussein, Linda Hashim, Hussien, Bandi Amuk, Erin CTJ, Wom UG 14 and Yank Kassim.
The 2008 film, which was re-edited for release, is the longest-held film work of 15 years, five years longer than the best film category winner of the 32nd Malaysian Film Festival, Spilt Gravy on Rice which was produced in 2012.
Directed by Majed Saleh, who died on October 6, Syaitan Munafik will be shown in 50 cinemas throughout the country from December 21, with the Indonesian screening beginning mid-January next year.
–WE