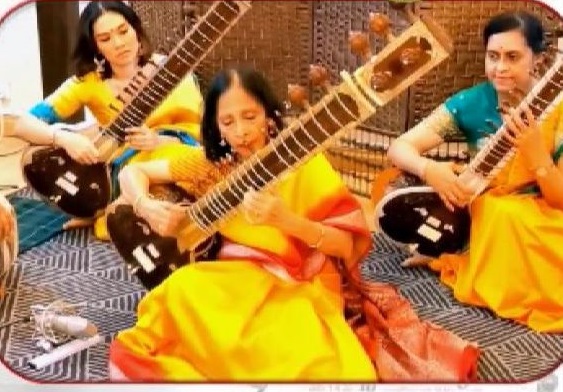 KUALA LUMPUR, May 14 – Petaling Jaya based musician Jayasree Arumugam and her students Caren Ling and Sumathi Narayanan and tablist Malik Prakash will be featured in a virtual cultural and musical event organised by an India based Telugu association, Amarajeevi Pottisreeramulu Society, to be broadcast today at 8.30pm Malaysian time.
The "Nela Nela Vennela" is a monthly event organised to enable people to stay in touch with their cultural heritage, said Jayasree.
This month's event, sponsored by Rajyalakshmi Foundation is being held also in conjunction with the association's successful streaming of the monthly event for 25 months in a row.
This virtual event will cover various aspects of the Telugu culture including literature, music and traditions.
Today's event will also highlight the beauty of string instruments such as violin, sitar, veena and mandolin, with performances by renowned musicians.
To enjoy the evening's offering, please click here: https://youtu.be/EfW9IOFkjCU
This article is contributed by Caren Ling