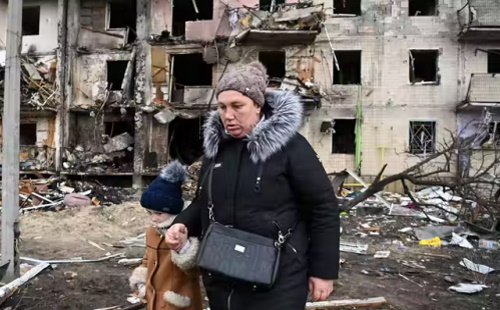 KUALA LUMPUR, Feb 28 – The ongoing Russia-Ukraine war would only further push up food prices and business costs, said DAP Secretary General Lim Guan Eng, who has urged the Federal government to establish a price stabilisation fund to keep the prices and costs in check.
In a statement issued here today, Guan Eng said the fund will help to cap prices rises and inflation of food and business costs.
"An initial RM3 billion in seed money can be provided for this by utilising the full amount to be collected from the Prosperity Tax in the 2022 Budget, a "windfall tax" imposed on large companies.
"Prices of goods, especially food and commodities such as oil, corn, soybeans and palm oil and meat prices are expected to rise. Ukraine is a producer of wheat and corn and controls about 70 per cent of the world market, and these are key ingredients in animal feed.
"For the government to deny there would be any price increase and not take any price mitigation measures is not only irresponsible but an abdication of their fundamental duty as a government to look after the rakyat," said Guan Eng.
Prices of corn, wheat, soybean and palm oil havesteve soared since Russia's attack on Ukraine, some of which are the main ingredients used to produce animal feed.
Guan Eng also called on the government provide projections of the expected price rises and the current inventory stocks available of essential items to prevent a ballooning of costs in 3-6 months' time?
The US-Led Global Financial And Business Sanctions On Russia Requires A Review Of Russian Business Transactions In Malaysia.
The Member of Parliament for Bagan also said that the US-led global financial and business sanctions of Russia would also require a review of Russian business interests and transactions in Malaysia to prevent Malaysia from falling foul of these sanctions.
"In the military sphere, will Malaysia reconsider its use of Russian-sourced weapons and equipment for the Malaysian Armed Forces (MAF), when dealing with Russian defence and aerospace firms?"
MAF's inventory of Russian fighter jets include 18 units of Su-30MKM bought in a US$900 million (RM3.78 billion) deal in 2003, and the now-decommissioned 18 units of MiG-29N it bought in a US$600 million (RM2.52 billion) deal in 1995, Guan Eng said.
Other weapons are reported to include air-to-air munitions, air-to-ground munitions, infantry portable anti-tank guided missiles, and short ranged man-portable air defence systems.
–WE