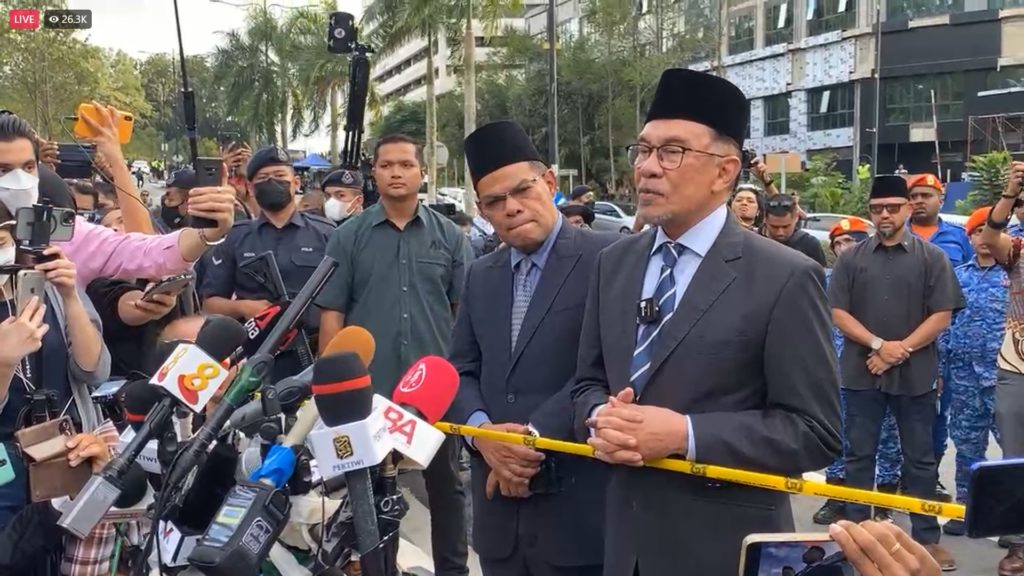 KUALA LUMPUR, Nov 22 – A cool and composed Datuk Seri Anwar Ibrahim spoke to reporters here after his audience with the King, Sultan Abdullah Ri'ayatuddin Al-Mustafa Billah Shah this afternoon.
Anwar said he had expressed his gratitude to the Agong for the audience given to him.
He said the Agong had expressed his desire to see the formation of a strong government that would be all inclusive, involving the cooperation of all factions to ensure smooth governance for the people and the strengthening of the economy.
Asked if any decision has been made on would be the 10th Prime Minister, he said no decision has been made yet and that the people would have to await for the Agong's decision.
Both Datuk Seri Anwar Ibrahim, representing Pakatan Harapan, which won 82 seats in the General Election and Datuk Seri Muhyiddin Yassin, representing Perikatan Nasional, which won 73 seats, were summoned to Istana Negara for an audience with the King at 4.30 today.
— WE