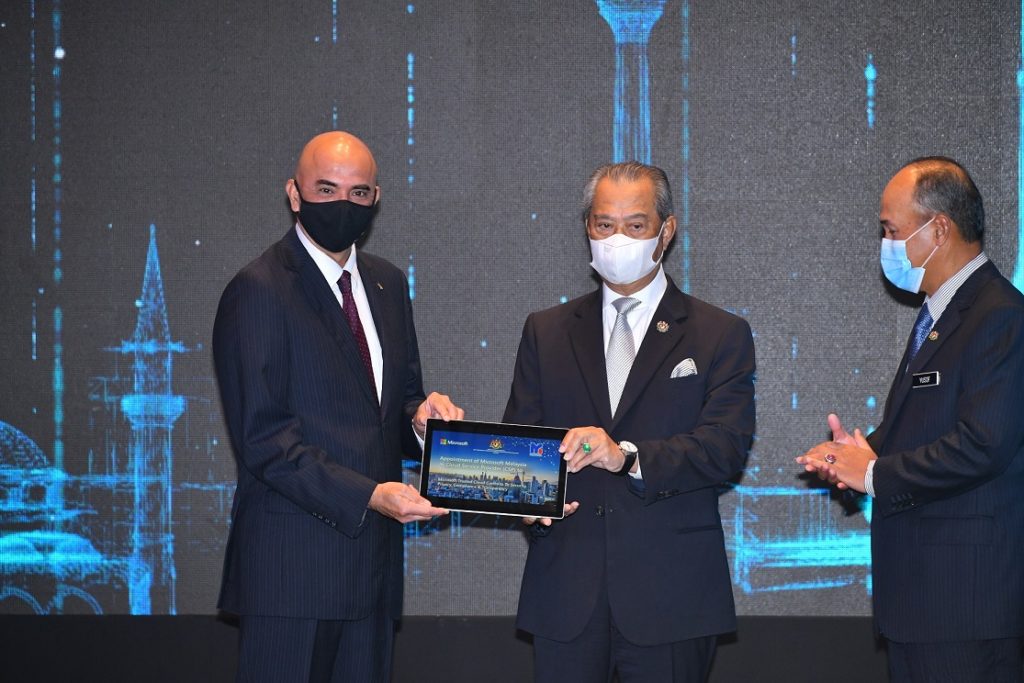 PUTRAJAYA, April 19 – Prime Minister Tan Sri Muhyiddin Yassin today launched Microsoft Corporation's initiative "Bersama Malaysia" a long term plan to empower Malaysia's digital economy with the set up of its first data centre region in Malaysia while equipping an additional one million Malaysians with digital skills by the year 2023.
Calling it Microsoft's most significant contribution to Malaysia's digital economy, since its establishment in Malaysia 28 years ago, Managing Director of Microsoft Malaysia, K. Raman said the initiative is aimed at empowering the country's inclusive digital economy and equipping people with digital skills through partnerships with both government and private sector organisations.
At the launch today, Microsoft also received its letter of appointment as Cloud Service Provider to the Government of Malaysia while Microsoft (Malaysia) Sdn Bhd signed a Memorandum of Understanding with Malaysian Administrative Modernisation and Management Planning Unit (MAMPU) to enable a digital first public sector.
Towards the realisation of its five-year inclusive digital empowerment plans including digital innovations, Microsoft Malaysia today signed deals with the Human Resources Development Fund, Petronas, Celcom Axiata Bhd, and Grab Malaysia.
The data centre is expected to provide 19,000 new jobs to Malaysians.
–WE