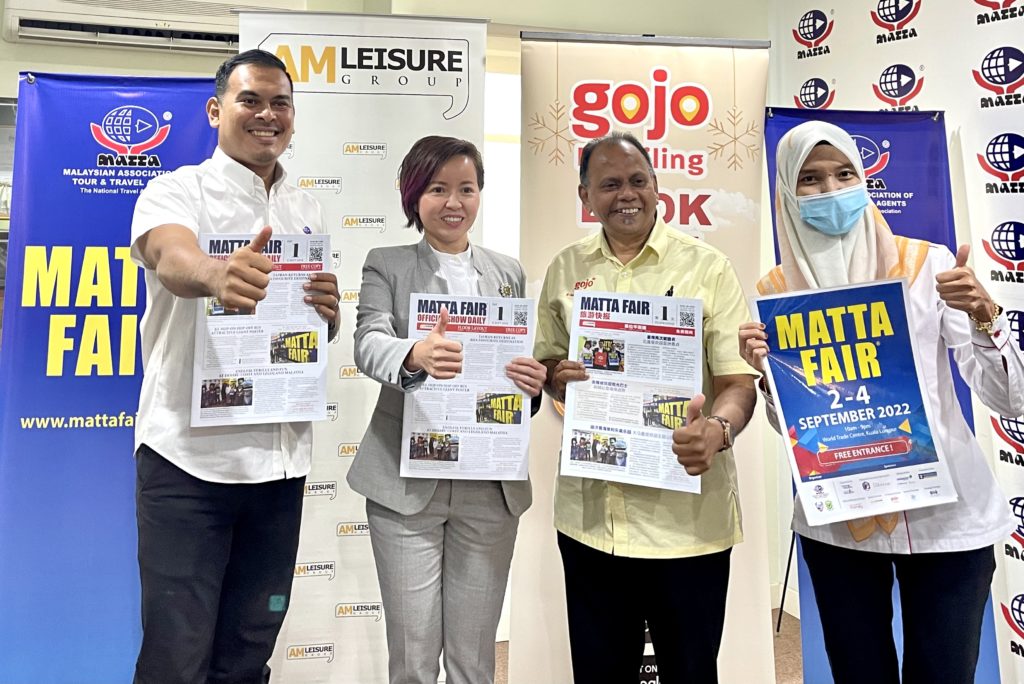 KUALA LUMPUR, Sept 2 – Malaysia's biggest travel fair, MATTA Fair (Sept 2-4), which took off at the World Trade Center here today, is expected to be huge success, considering that people are looking to travel again after two years of restrictions on movement during the Covid-19 pandemic.
With its success, the travel fair can continue to contribute towards the dynamic growth of the domestic and inbound tourism in our country, said the founder and managing director of AmLeisure Group Bhd , Datuk Ada Poon at a recent pre-event press conference following the signing of a Memorandum of Understanding between MATTA and AmLeisure Media on the latter's appointment as the official media partner for the event.
The group has had a long-standing cooperation with MATTA since 2007, with the group's AmLeisure Media Division producing the official magazine for the popular MATTA Fair, Ada Poon said.
"As an established travel media platform, AmLeisure has been working with Malaysian travel industry players to develop new ideas and enhance networking among themselves. Our many businesses include magazine publishing, social media management, social media advertising, digital marketing, and event
planning."
She said the company remained committed to promoting tourism in Malaysia and for this year, it has come up with various informative supplements to help visitors with their travel plans.
She also called on visitors to the trade fair to check out MATTA's free information supplement or visit
AmLeisure Media's e-magazine.
The MATTA Fair's supplement will contain useful information such as the latest popular tourist attractions, travel packages and travel vouchers from major travel agencies.
Besides information on popular local and international tourism attractions, the supplement also contains accurate details on the exhibition floor plan and booth locations.
— WE