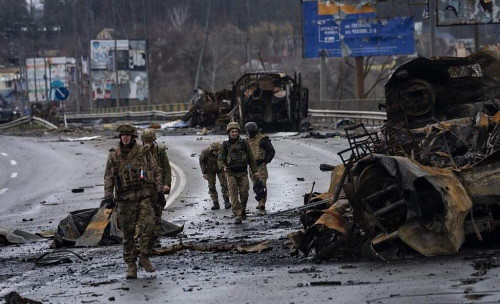 KUALA LUMPUR, Sept 2 – A survey by the American Institute of Certified Public Accountants (AICPA) has projected a rather gloomy outlook for the business community in the United States for the coming year.
Rising concerns over inflation and impacts from both the Russia-Ukraine war, and an economic slowdown in China, do not indicate a positive forecast for the business community in the US and elsewhere globally over the next 12 months, a statement released by AICPA said.
According to the third-quarter AICPA Economic Outlook Survey, US business executives have again lowered their expectations for profit and revenue growth for the coming year, now anticipating zero profit growth over the next 12 months, down from an anticipated rate of 0.7% last quarter and 2.5% a year ago.
Revenue projections also fell, quarter over quarter, from an expected 3.4% growth rate over the next 12 months to 2.6%. Both key performance indicators are at their lowest levels since the latter half of 2020, when pandemic-related workplace shutdowns were still in force.
Of those surveyed, only 18% of business executives expressed optimism about the US economy's outlook over the next 12 months. That's the same level as last quarter, when the measure hit an 11-year low. The outlook for the global economy also fell three percentage points this quarter, with only nine percent of US executives expressing optimism about its 12-month outlook.
"Only 41 percent of survey takers expressed optimism about their organization's outlook this
quarter, down from 47 percent. That's a reflection, at least in part, of the pressure we're
seeing on profit and revenue projections," said Ash Noah, vice president and managing
director of learning, education and development for AICPA & CIMA, which together form
the Association of International Certified Professional Accountants.
The AICPA survey, which polls chief executive officers, chief financial officers, controllers
and other certified public accountants in U.S. companies, is a forward-looking indicator that
tracks hiring and business-related expectations for the next 12 months.
Edited by Suraya Abdullah
–WE