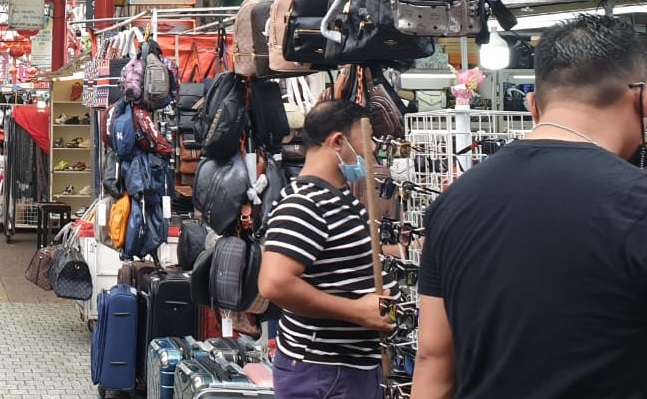 Translated by Suraya Abdullah
KUALA LUMPUR, June 16: The newly released US Department of State's Annual Report on Human Trafficking (U.S. TIP Report) has placed Malaysia on Tier 2 of its watch list for the year 2023 after placing it at Tier 3 the past two consecutive years.
In welcoming the report, a statement from the Human Resources Ministry on Friday said that the progress was in line with the efforts and continued commitment of the government in dealing with the
issue of forced labor.
"The Ministry of Human Resources takes these matters seriously and is committed towards combating issues, particularly those related to forced labor.
"As Chairman of the Special Committee to Study the Issue of Labour Trafficking, which is one of the committees under the Anti-Human Trafficking and Anti-Migrant Smuggling Council, the ministry will continue to work closely with the Home Ministry and other important bodies to improve the country's performance in combating the crime of human trafficking, especially forced labour," the statement said.
Among the measures being undertaken by the Ministry include improving aspects of social protection and labour for foreign workers including domestic workers, workers in the plantation sector and rubber glove manufacturing; strengthening the role of the Manpower Department by developing the capacity of labour inspectors to ensure that employers who commit offences, especially those related to forced labor cases, are prosecuted; and increasing the country's efforts to eradicate the issue of forced labor
comprehensively through the amendment of the Labor Act 1955 (Amendment 2022), which has come into effect beginning January 1, 2023, particularly through the addition of Section 90B related to forced labour. This provision stipulates penalties for employers who commit the offense of forced labor under this Act.
The ministry also said it hoped to strengthen its international relations with the United States
through the establishment of a Joint Working Committee (JWG) to improve the country's image whilst at the same time ensure that local products will not be subject to restrictions (Withhold Release Order -WRO) by the Customs Department and United States Border Protection (CBP) following forced labor issue.
"The ministry will also intensify national efforts with cooperation from representatives of the trade union, employers' federation and industry in implementing the National Action Plan on Forced Labor (NAPFL) 2021 – 2025 in line with the commitment of countries that have ratified the 2014 Protocol to the ILO
Forced Labor Convention 1930 (P29); and better deal with issues related to the management of foreign workers including establishing strategic cooperation with source countries."
— WE