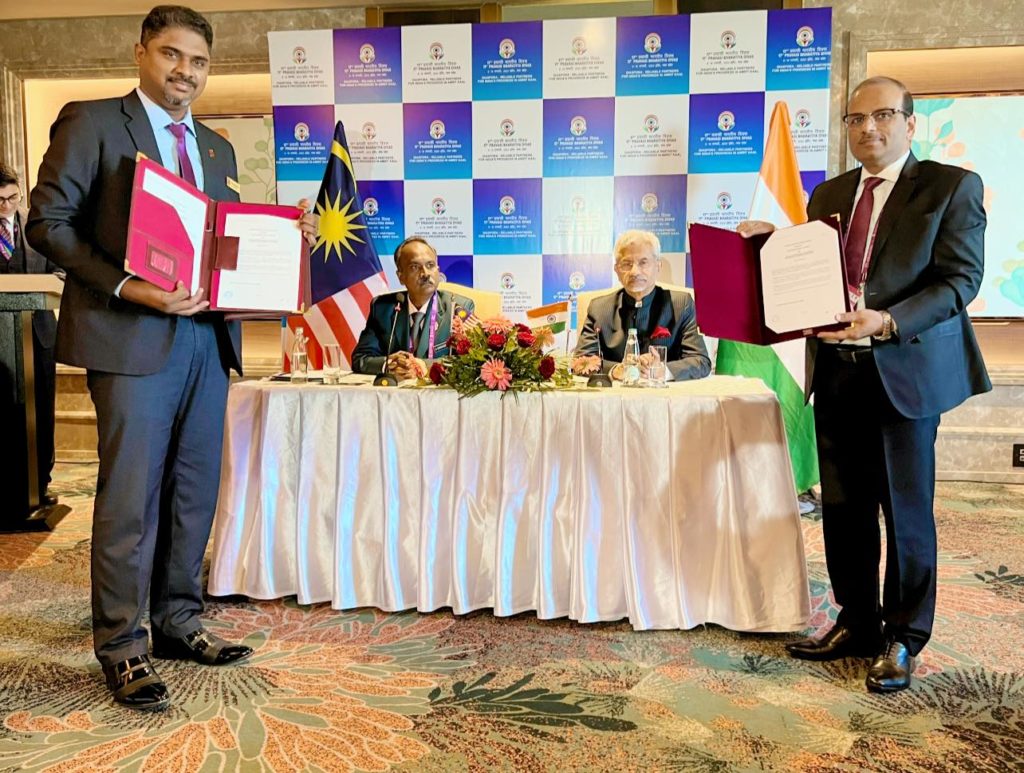 INDORE (India), Dec 9 – The Kuala Lumpur and Selangor Indian Chamber of Commerce and Industry and -Persatuan Restoran India Malaysia Primas) on Sunday signed a landmark Memorandum of Understanding with India's National Skill Development Corporation International Limited (NSDCI) for the recruitment of skilled, semi-skilled and certified workers from India to Malaysia.
The signing, held on the sidelines of the 17th Pravasi Barathiya Divas event here, was witnessed by Malaysia's Human Resources Minister Sivakumar V.Naidu and India's Minister of External Affairs Dr. S. Jaishankar.
KLSICCI and PRIMAS were represented by its respective presidents Nivas Ragavan and J.Govindasamy while NSDCI was represented by its CEO Ved Mani Tewari.
The NSDCI is a public limited company incorporated by India's Ministry of Finance under a Public Private Partnership (PPP) model. Among others, it facilitates the engagement of Indian workers abroad.
The MoU is expected to pave the way for the parties to collaborate in the recruitment of skilled, semi-skilled and certified workers across identified job roles from India to Malaysia .
The workforce from India is expected to reduce the acute shortage of foreign workers in Malaysia in the manufacturing, plantation, agriculture, services and construction industries.
About 150 Malaysian delegates from various organisations are attending the ongoing Indian Diaspora convention being held here, a city in the state of Madya Pradesh, India.
–WE