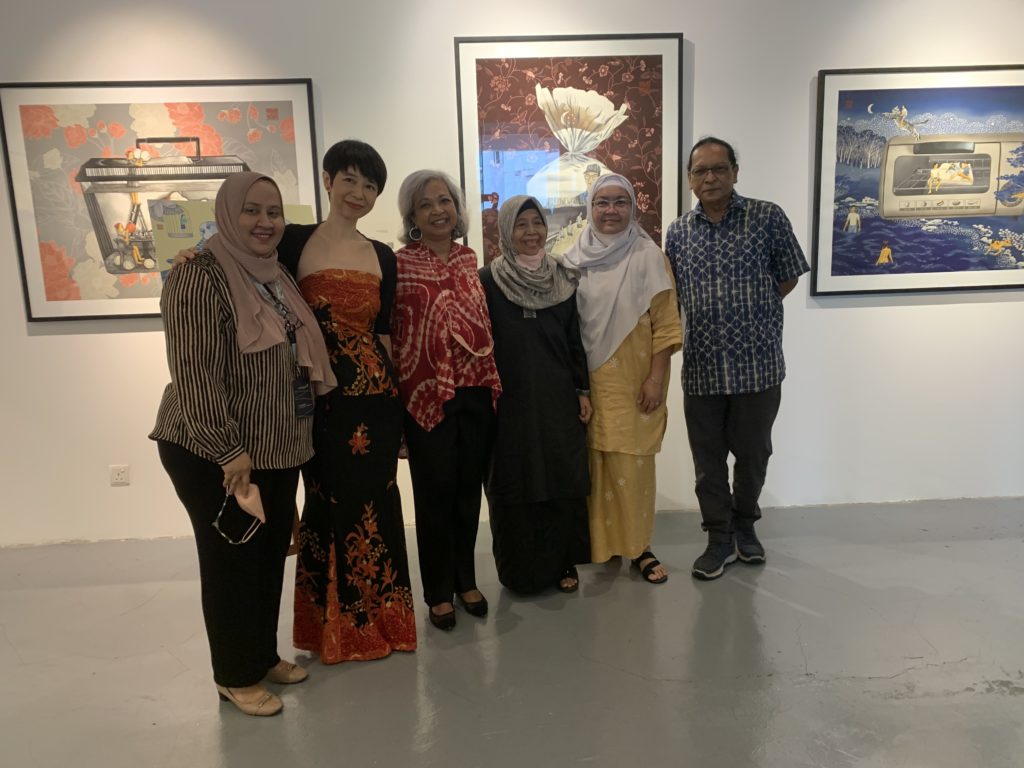 By Melissa Duis
KUALA LUMPUR, June 15 – In the face of adversity, artist Megan Wonowidjoyo found herself asking many questions on who she was and if her life should be defined only by the roles she had taken on – being a wife, mother and a homemaker.
"There are so many expectations society places on women and I was entirely consumed with carrying out my roles," she told Weekly Echo at the launch of her solo exhibition at the Fergana Art Gallery here.
But when her marriage fell apart, it was time for retrospection and Megan found herself thinking about the dreams she once had and thus began her journey towards fulfilling them. Her ongoing exhibition of two short films and other creative works became part of that healing journey.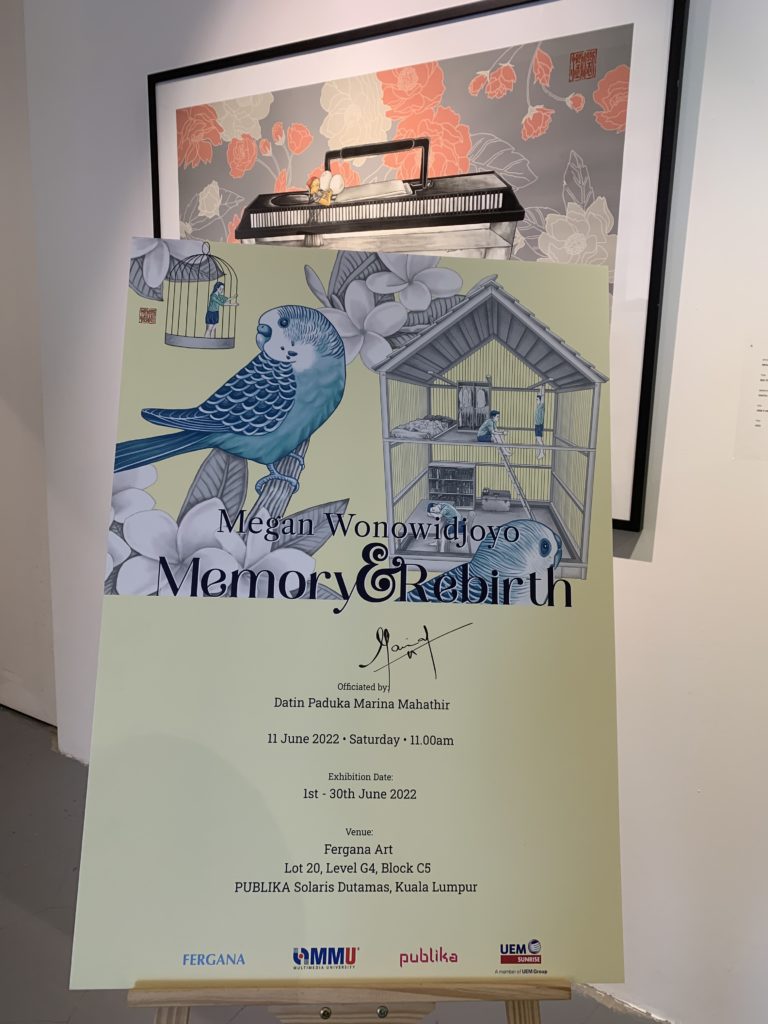 The exhibition entitled "Memory & Rebirth" features her two short films – 'Woman at Home' ( 12 mins ) and 'Blue Shoes' ( 7 mins ), accompanied by 24 Digital Drawings and GIF's.
The first of its kind at the Fergana art gallery which "welcomed her as their first female artist showcasing a solo exhibit," the exhibition is a visual diary documenting Megan's journey from Singapore to Malaysia.
Curator for the show, Jaafar Ismail, said coming up with the curatorial essay was quite tough, just as it was unique.
Megan's collage of experience, memories and reflections are intimate and offers the audience a glimpse into her innermost thoughts culminating in a delicately woven, sensitively presented and quietly powerful artwork.
The artwork also gives insight into the artist's effort in Being Whole – emotionally intense, yet brimming with optimism, steadfast in fortitude.
Poignantly honest and raw, Megan's illustration and documentation of her passage through life, the kind that most hold close to their chest, is nothing short of valiant especially in the face of adversity.
The exhibition opens to the public from June 1st to the 30th at Fergana's gallery ( Lot 20 ) and Lot 9, both on Level G4 , Block C5 , Publika. *
–WE