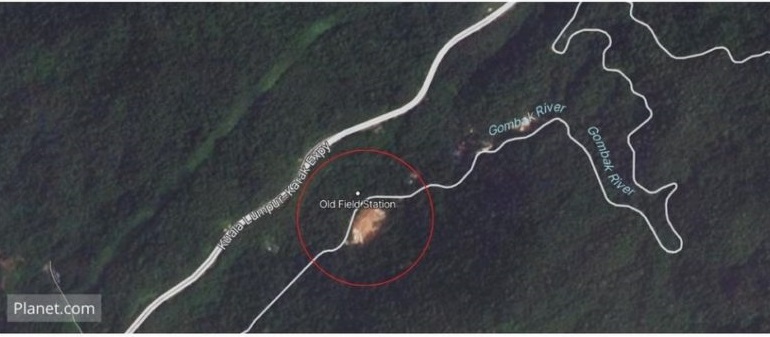 PETALING JAYA, Feb 5 – Green Party pro tem secretary general Abdul Razak Ismail says he is baffled by the conflicting statements from Selangor Menteri Besar Datuk Seri Amirudin Shari and Selangor state executive council member Hee Loy Sian on the implementation of the East Coast Rail Link (ECRL) project in the state's forest reserve area.
While Amirudin had admitted that no approval had been received for the Environmental Impact Assessment report for the construction that runs through the Hulu Gombak and the Serendah Forest Reserve areas, Hee, who is also the state Tourism, Environment, Green Technology and Orang Asli Affairs Committee chairman, said that Selangor Forest Department had issued a Use Permit in July 2022 for the implementation of the project in the permanent forest reserve area.
Both their comments, reported in the local media, followed a report by Weekly Echo on Feb 3 in which Green Party had alleged that the ECRL project was running through parts of Selangor forest reserves without an EIA approval. The land clearings were reported by non-profit research group, Rimba.
Hee also said that that the approval of the Environmental Impact Assessment (EIA) Report for Section C2 (Gombak-Serendah-Port Klang) was obtained by Malaysia Rail Link (MRL) on November 30, 2021.
Meanwhile, a check on the Department of Environment site shows that the status on the EIA for the reported Selangor section was under "Perlu kemaskini" (to be updated) while the Section B, which is from Dungun to Mentakab realignment at Kuantan Port City had a "Diluluskan" or Approved status.
Razak said the EIA reports for infrastructure projects involving sensitive areas should be treated more carefully and with transparency as there could be consequences to land clearings in such areas such as geological damages and consequent natural disasters. He also reiterated that the state had a moratorium on logging until 2035.
Hee said the implementation of ECRL had been approved by the Cabinet on September 2, 2021 and agreed to by the 19th National Physical Planning Council (MPFN) on October 21, the same year.
He added that the Selangor government at a meeting on November 24, 2021, agreed with the proposed amendment to the original route of Section C, covering areas from Bentong-Gombak-Serendah-Port Klang.
–WE