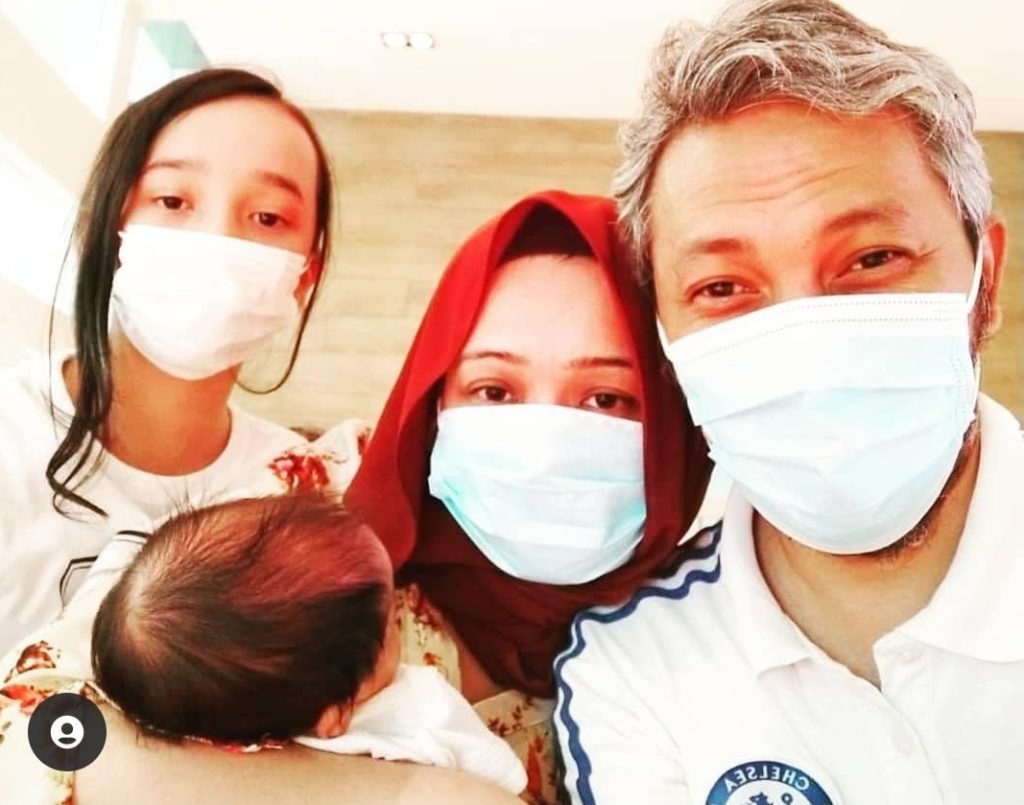 By Bavani RJ Devan
SUBANG JAYA, May 12 – The eve of major festivals in Malaysia have always been colourful events. There is the usually heady balik kampung (back to villages) exodus. Then there will be the crowds at the departmental stores, markets and bazaars, which will usually operate well past their normal hours, with some past midnight for the last-minute shoppers.
While the older shoppers usually tend to be busy marketing for cooking items, essentials and home furnishings, the youngsters will be more excited about shopping for new clothes and shoes, hanging out with their friends, checking out the malls or even catching a movie or two at the cinema.
The shopkeepers meanwhile will be gleaming with all the money coming in from the festive buying, while retail store workers will be seen working tirelessly and with a fair bit of stress amid the jostling and demanding shoppers. Then there will be the usual mass prayers at the mosque, the home visits, the Muhibbah open houses and so on.
Usually. Not this year.
It is the year of COVID-19 pandemic, worldwide. For two years now in a row, Hari Raya, the day of celebration that comes after a month-long of fasting, has been quiet not only in Malaysia but neighbouring Indonesia and elsewhere. Other celebrations like Deepavali, Christmas, Chinese New Year and Gawai have also suffered the same quiet affairs, mostly grudgingly.
A nationwide Movement Control Order (MCO) will be effective May 12-June 20. The government on Monday announced the decision for MCO in view of the significant rise in the number of COVID-19 cases in the country, the stretched health care system, lack of compliance with the Standard Operating Procedures (SOPs), the growing rate of sporadic infections, cases of mutations in the virus and the challenges fighting the newer version of the virus. Just too much at risk for any mass activities.
Indah Wahyuni Shani and Zairul Irwan, a couple from Shah Alam
"We usually celebrate the first day of Raya in KL with my family and then we'll go up to Ipoh for a few days at my husband's kampung. Our daughter looks forward to this trip every year. This would be the second year in a row that we are not able to balik kampung, not to mention going down to KL (as we live in Shah Alam) due to the MCO.
"Our families are very close knit so it's been hard to not get together like we always do. Nevertheless, we make the best of the situation by being grateful with the good things that we have right here and now.
"I understand that the SOPs are put in place for the "greater good" of the rakyat. But SOPs remain meaningless if we don't learn to have an inner sense of accountability. Don't wait until infection rates increase to be held accountable for your actions. Check yourself inwards and hold yourself accountable first, so that any action that ensue will naturally be in compliance with the rules and SOPs that are put in place to safeguard the well being of the rakyat. I really believe this is the key to curb the spread of the pandemic."
Nazmin, 33, Ara Damansara
For Nazmin, who got married late 2019, it will be another year of missing the chance to "balik kampung" and enjoying Hari Raya with her family in Kedah.
"Usually, I and my brother will go back to Kedah to celebrate Raya home. I got married in 2019 and it was going to be a larger get-together, but that is not happening now. My mother has passed away. My brother is in Klang now, and I thought I will visit him with my family but with the inter-district travel restriction, I will not be able to see him. I will be celebrating at home with my husband, baby and my father who now stays with me.
"I will miss eating the variety of food cooked by others during the family meet. Not really looking forward to eating my own cooking! Also I will miss terribly the "bersalaman minta maaf and merebut makan bersama-sama (greetings and seeking forgiveness via handshakes and eating together)."
Ayra, 45, Sunway
MCO or not, Hari Raya has been a quiet affair for Ayra, 47, the last few years.
"Hari Raya is not the same without grandparents and close relatives. We used to go to Penang to celebrate. Now that my grandparents have all passed on the spirit is no longer there."
Ayra now usually spends her Raya with her parents at their home in Sunway.
"We usually just spend quiet time at home with little food and cookies and very few friends would visit. Now with Covid and MCO, we dont even have that!!!."
Mohd Nakhaei bin Ahmad Mahir, 36
For Nakhaei, an engineer from Klang, Hari Raya is usually spent either at his hometown in Gopeng or his wife, Raudhah bt Sharan's hometown in Ipoh.
"We are missing the spirit of Raya. Travelling back home before the day, and enjoying the trip is all part of the celebration. This year it was my turn, so we were going to go to Gopeng. Last year, we were supposed to go to Ipoh, my wife's hometown. So past two years we did not go back for Raya. It is a bit dampening"
Without the travelling, there was more time for spring cleaning the house, he said.
This year, the couple will spend the day in their home in Klang with their two sons.
"The only good thing is that knowing that we are all helping to keep the spread of COVID-19 down," he said.
Suhaila
Suhaila, who recently married will miss the gathering with all her siblings in Petaling Jaya in their mother's home.
This year, the new couple will celebrate the day on their own at their home. "If not for the MCO, normally first day Raya we will gather at our mother's house in PJ. We will also be mostly at home, cooking, and simply enjoying, but there will be a bigger crowd."
Wan Iman
For Wan Iman, she was certain families will find ways of making the best of Syawal this year.
"We would normally celebrate Hari Raya in Penang, Kuala Terengganu and Kedah. Since the hit of the pandemic, we have no choice but to celebrate at our own home in Selangor.
"It's not going to be the same without your loved ones physically with you but we'll surely find ways to make the best of 'eid this year. These are the sacrifices we have to make to protect us all. Have a blessed Hari Raya. Maaf Zahir dan Batin."
–WE