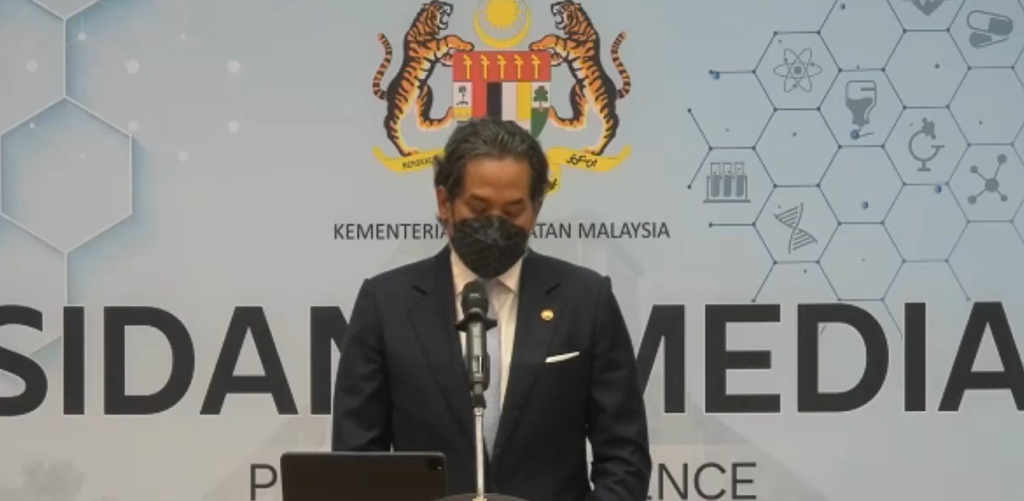 PUTRAJAYA, April 27 – Health Minister Khairy Jamaluddin announced several relaxations in the Standard Operating Procedures for the Covid-19 during the ongoing transition phase (started on April 1) to endemicity including the removal of the MySejahtera check-in requirement and the option to not use a mask outdoors.
At a press conference today, Khairy said the country has been successful in helping to bring under control the Covid-19 spread due to the various measures taken by the government and the cooperation of the people in general.
Providing an update on the situation of the Covid-19 including hospitalisation cases, the rate of vaccinations, he said the Health Ministry will continue to review the situation as the country prepares for the shift into the endemic period.
–More