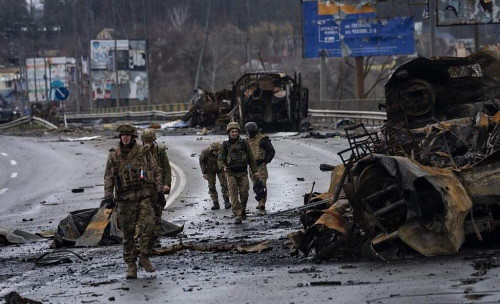 UNITED NATIONS, April 8 – The UN General Assembly adopted a resolution on Thursday calling for Russia to be suspended from the Human Rights Council. 
Ninety-three countries voted in favour of the resolution, while 24 voted against it and 58 abstained from the process. The UNGA has 193 members.
China, Cuba, North Korea, Iran, Syria, Vietnam, were among those who voted against, while those who abstained included India, Brazil, South Africa, Mexico, Egypt, Saudi Arabia, United Arab Emirates, Jordan, Qatar, Kuwait, Iraq, Pakistan, Singapore, Thailand, Malaysia, Indonesia and Cambodia. 
The meeting marked the resumption of a special emergency session on the war in Ukraine and followed reports of violations committed by Russian forces.
This past weekend, disturbing photos emerged from the city of Bucha, a suburb of the capital, Kyiv, where hundreds of civilian bodies were reported to have been found in the streets and in mass graves following Russia's withdrawal from the area. 
–WE