KUALA LUMPUR, Oct 2 – Whether the General Election will take place this year or next year, Malaysian voters might be asking themselves another question: How to vote if the monsoon period is in full swing with heavy rains and their streets are flooded? The months of November and December are known for plenty of flood stories, especially in the east coast areas.
While messages on the social media are going around with claims that the GE could be held in November, following the announcement on Friday by Umno that it was proposing that elections are held by this year, there is no official news as yet.
A strong protest followed Umno's announcement with the Opposition also saying that it had set conditions in its proposed dates for the GE and was pressuring for an early election despite the year-end monsoon season and the possibility of floods.
Prime Minister Datuk Seri Ismail Sabri, who is also Umno vice-president on Saturday denied that any conditions had been set and told the local media to "Just wait for the announcement date", when asked on when he would seek an audience with the King to request a dissolution of Parliament.
He also said that all decisions made by the party leadership had been based on consensus.
"If we want to hold an election and we have strong grounds to speed it up and have consensus, we will do it," the Malay Mail quoted Ismail Sabri saying on Saturday.
Member of Parliament for Klang, Charles Santiago said "an election this year signals a desperate Umno and court cluster leaders who want to manipulate the system to not be found guilty."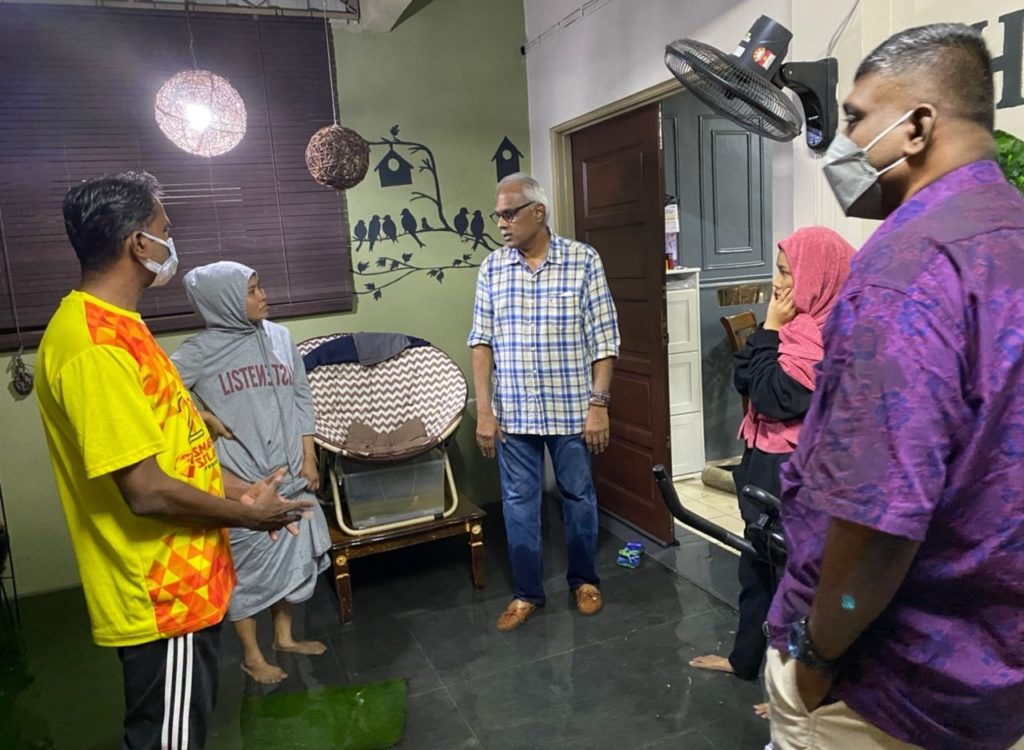 He also said now was the time to focus solely on mitigating the monsoon floods.
"As the Klang MP I saw unspeakable devastation last December. Many Umno leaders saw it too.
"Fixing a date for a general election next year will mitigate the almost free fall of the ringgit and a sliding economy. The govt doesn't have to hold polls this year to prove anything."
In a statement issued Saturday, Seri Delima assemblywoman, Syerleena Abdul Rashid said Umno's Friday meeting to discuss the dissolution of parliament in order to make way for a "rather hasty" election during the monsoon season defied logic and reflected a lack of care from the "top 5" leaders.
"While a majority of Malaysians have expressed concerns, the 'Top 5' seemingly do not care at all," she said, adding that it was proof of "their hunger to hold on to power being the main motivation. Doing what is best for the rakyat is just mere lip service."
"In the past few years, Malaysians have seen how severely detrimental climate change can be. And while those in federal powers should focus on formulating plans and finding better ways to help mitigate an imminent natural disaster, Umno has chosen to put their interest and ambitions first. To the extent that Datuk Seri Mohamad Hasan, Umno Deputy President; gave a noticeably peculiar assurance that there will not be any adverse weather conditions when GE-15 is held."
Syerleena, who is also DAP Penang assistant publicity secretary also claimed that "by pushing for a monsoon season election, Umno has undoubtedly chosen to allow a repeat of events witnessed in Taman Sri Muda, Temerloh and Baling – a move, which in their minds will suppress voter turn-out and rule in their favour."
A quick check meanwhile with some Malaysians who were either affected or not affected by last December floods on whether they will go out to vote this coming election saw a mixed response, with some showing indifference and disinterest to vote and others definitely wanting to cast their vote.
"Why must we vote, what difference will it make?", was the response of a taxi driver, Muthu (not real name) from Sri Muda, who said the floods affected his small food stall business and now he has moved into providing ride-hailing service.
Vanita from Puchong, who voted for the first time in the last general election, hoped that the elections are held after the year-end holiday season.
"It is not really a great time for election, as people will be travelling during this period, and there will be year end festivities and so on. Also, while we were not affected by the floods, I am wondering about the people who might be.
"I will certainly vote to ensure that the right people get to govern the country," she added.
Another ride-hailing driver, Lee, had almost the same attitude that Muthu had when asked if he would be voting – nonchalance. "We vote, then government change. Why want to vote?"
Other responses amounted to either – "No, I will not be voting this time. Waste of time," or "Yes, definitely," and "Don't know lah. See first lah."
— WE