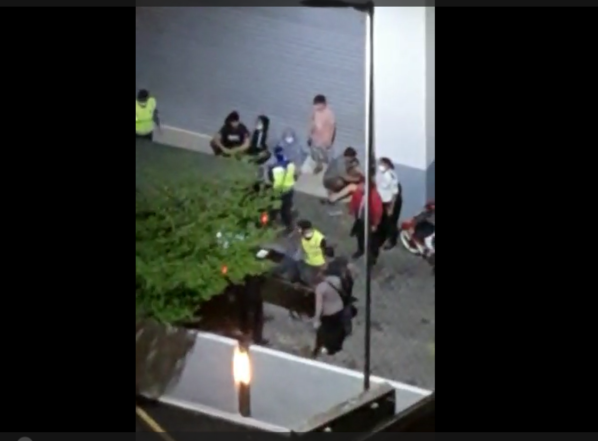 KUALA LUMPUR, March 26 – Residents of a condominium in Ampang received a shock early this morning as loud screams permeated from the grounds of the condominium, said to be followed by the discovery of a person who is believed to have fallen off from the higher floors of the condo.
A resident from an opposite apartment said police later arrived at the scene and the victim's body was carried into a police van.
Another resident who recorded the commotion, could not confirm if the person was a man or a woman or that the person had fallen off the condominium as they only saw the police carrying the covered body of the victim into the van.
Several people were also seen at the incident site consoling a man who was crying as the police took away the victim's body.
Speaking on the condition of anonymity, the resident said the incident could have happened earlier than 2 on Sunday morning as the police were at the scene around 2am.
Meanwhile, a check by WE with the Ampang police station said that the matter was being investigated by the Pudu police. The Pudu police station has confirmed the incident but could not give further details, saying the matter was under investigation.
–WE