Reaching 100 is a blessing for anyone, and reaching that age with physical independence and the ability to pursue the passion of one's lifetime is exceptional. Yet, this has been the blessing for V. Ranganathan, who turned 100 on April 12 this year, with both his passion to serve humankind and his job as a planter intact. Weekly Echo's writer Sharman I met up with Ranganathan, who is also her grandfather, to document the extraordinary journey of this centenarian who has served in various capacities in the plantation industry and continues to do so at the Mon Repos Estate where he has served the last 39 years. While his list of accolades include a PJK award from the Sultan of Perak in 1967 and Justice of Peace (JP) in 1971, Ranganathan cherishes the most his ability to serve with passion his family and his fellow human beings.
By Sharman I
TELUK INTAN: V. Ranganathan first came to Malaysia in 1932 with his parents, T.M. Venkatesan and T.V. Ramarathinamal Naidu, who had been in Malaysia earlier and returned to India to bring back their son with them.
"There were no planes back then. We travelled on the SS Rajula, a steamer," he vividly recalled the enthusiasm and wonder of that time during our conversation at his modest home here.
"We were quarantined in Penang for one week where we were all given a chemical bath to cleanse ourselves.
"We were later sent to the Wharf, Teluk Anson (Teluk Intan). Nearby was Seberang Estate, a rubber plantation where my father served as Assistant Estate Manager."
Ranganathan, who was born on April 12, 1922 in Lalgudi, Thiruchirapalli, South India had been studying in India until he came to Malaysia.
He soon joined the Anglo-Chinese Boys School of Teluk Anson with the help of a P. Vengadasalam who was a teacher in the school. He went on to get his Senior Cambridge certificate in 1939, a feat back then.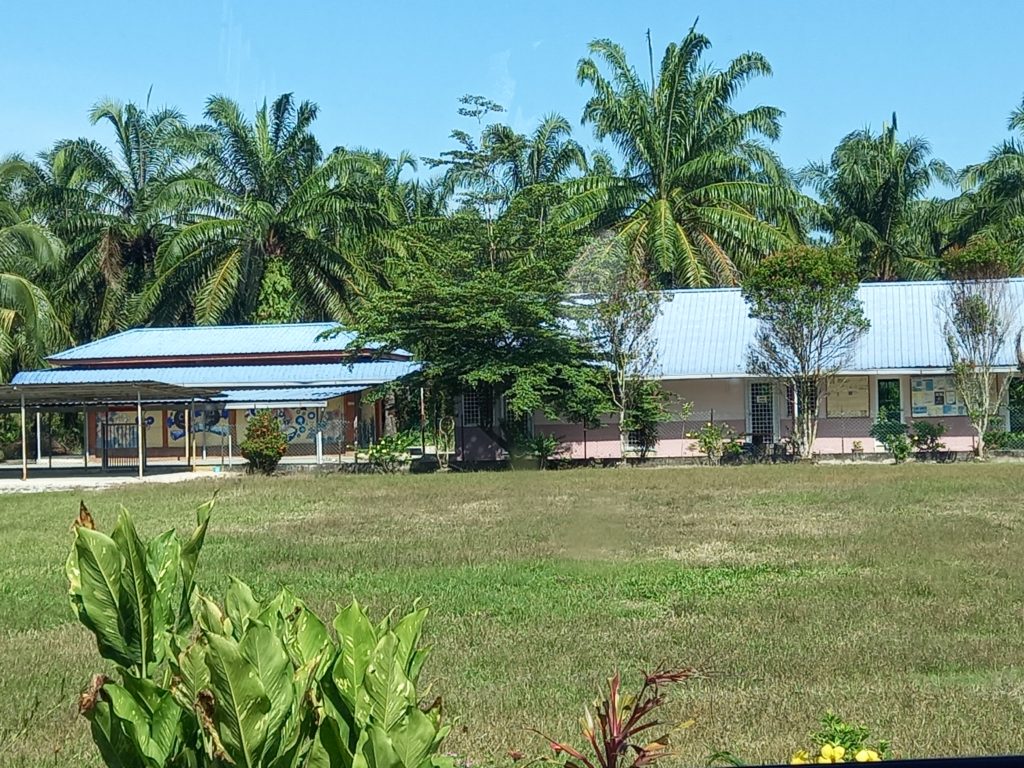 He got his first job in 1940 as probationary dresser (now known as Hospital Assistants) with the Cicely Group Hospitals under the tutelage of Dr. M. Durairaj. During his tenure with the hospital, he continued to study and sit for various examinations, a requirement by the British.
He passed several exams in Hospitalisation the following years with a distinction in nursing as he worked in the hospital.
"We had a visiting doctor — Dr. L. A. Watson – who visited the group hospital everyday, without fail. The doctors and examiners then were all Europeans and dressers were required to complete all tests including those on surgical instruments.
"In November 1941, the Japanese landed in Malaya. In the meantime patients from the Teluk Intan Government Hospital were transferred to the Cicely Group Hospital so that they could be cared for."
It was tough, and by 1942, the Japanese had occupied the whole of Malaya and had taken control of the rubber estates, said Ranganathan, describing the changes that took place including him taking over the post of clerk and store keeper.
His father also died in 1944, leaving him suddenly as the sole breadwinner for a family of 13 at age 22.
On February 11, 1946 he married M.Padhma and they lived in the Gloucester Estate, six miles from here, the first estate where he had started work as a medical dresser. Soon, several promotions followed before he became the first Indian assistant to be promoted under the Europeans in the Lower Perak District.
It was not without hard work, he said, recalling how he would cycle under the scorching sun, 10 – 15 miles to visit the neighbouring estates. By then he had also passed the examination on Bookkeeping and Estate Language as well as Estate Practise in Lumber.
He also continued to take care of his 13 siblings just as his children – 6 daughters and two sons arrived one by one. Their eldest, a daughter was born in 1947 and their youngest son was born in 1959.
"Our oldest daughter, Vengkata Kumari, looks after both of us now."
While there were challenges during the World War 2, that threatened their livelihoods and the plantation industry, Ranganathan persevered with his responsibilities, getting all his 13 siblings married and his 8 children well educated.
On his long career in the plantation industry, he spoke of his tenure in the National Land Finance Co-operative Society (NLFCS) and how it started when a Barlow Boustead agent sold Bagan Pasir Estate to the NLFCS, a co-operative founded by the Late Tun V. T. Sambanthan.
Among the estates he had served under NLFCS were Ladang Bharu in Bahau, Sungai Cho, Rawang, Sungai Gumut and the Sungai Siput Estate in Perak.
Apart from managing the estate, Ranganathan was actively involved in the estate labourers sports which was founded in 1949. He also served as President of the Welfare of Lower Perak Indian Association from 1960 to 1970, which provided scholarships and other forms of assistance for Tamil school children. He has also remained a committee member of several temples including the Thandayuthapani Murugan Temple in Teluk Intan.
Following his retirement in 1979, he was approached to manage a division in the Jenderate Estate, United Plantations, which he managed for three years before finally taking up his current post as the manager of Mon Repos, a Danish etate owned by Ekeroth for the past 39 years.
How is the scenario now in the estates?
"Working conditions are different now. Workers are more difficult to get, with heavy dependency on foreign labour," he said, adding that his attempt to retire has been put on hold by the estate owner for now.
In 2018, Mr. V. Ranganthan was awarded by the MPOA & ISP for his long service in the plantation industry. He is the oldest living member of the Incorporated Society of Planters (ISP).
Meanwhile, Ranganathan has continued to reap the seeds of care he has sown — his unfailing commitment to his siblings and his children — has ensured their own growth and success in their various professions.
He has 16 grandchildren and 22 great grandchildren, who continue to be inspired by his work and family ethics.
Seeing their success today has only raised his desire to continue to be reliable and steadfast and this is reflected in the continued work that comes in his way as an estate manager, a devoted family man and in the charitable deeds he continues to do.
While times have changed, some things remain the same for Ranganathan as he continues to look forward to his work in the estate, a 40 km drive from home, after which it is back to lunch prepared by his daughter and the company of Padhma, who is a nanogerian now.
He also looks forward to the holidays when his house if filled with the banter of his grandchildren and great grandchildren.
Asked on some parting words of wisdom, he had this to say:
For young children:
Study hard, get together, stay together.
Don't be jealous or get involved in unhealthy activities, bad company.
Look after your parents as long as you live and try to improve your knowledge and furthering your studies. It is never too late to learn.
For those facing difficult times:
Whatever the hardship, never lose energy and faith. Keep your spirits up and work hard and everything will be done.
At work:
Work for the job, not for the money. Excel in the job given to you. Never neglect in your service to the company.
Work with your heart and soul, it is the greatest reward.
For a good married life:
Husband and wife should always be understanding, not cheat and do good always. Listen to your wife and children.
For a fulfilling, long life:
Never be jealous or envious. What you have is enough.
Work for the salary you are given even if it a mere RM10 and another earns a 100x more than you
Eat to live. Not live to eat. Moderation is key to everything you do in life.
— WE