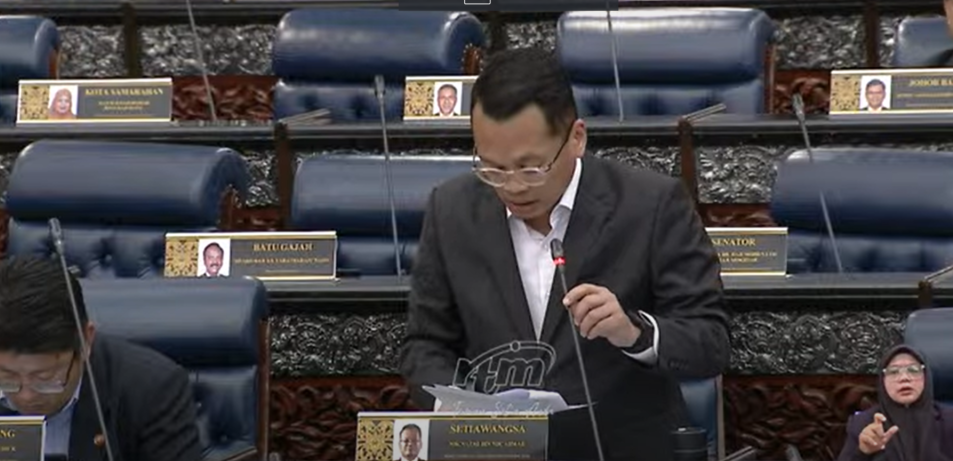 KUALA LUMPUR, Feb 27 – A total of 90 cases of illegal logging was recorded in the year 2022, Minister of Natural Resources, Environment and Climate Change Nik Nazmi Nik Ahmad informed the Dewan Rakyat today.
Out of these, Perak and Kelantan recorded the highest number of cases reported in Peninsular Malaysia at 11 and 10 respectively while Selangor recorded two cases, Negeri Sembilan (1), Johor (1), Pahang (1). Sarawak saw a significantly higher number of cases with 60 and Sabah recorded four cases.
Offenders have been charged under the various forest enactment acts, the minister said.
He was responding to a question from the Member Parliament of Kemaman, Che Alias Hamid who wanted to know the respective number of illegal logging cases recorded by all the states in the country.
Che Alias also wanted to know the effectiveness of using modern technologies in the monitoring of the forests.
Nik Nazmi listed out the various technologies encompassing remote sensing, images via satellite, drones and others that were being used but did not state the level of effectiveness of the various technologies being currently used in the forests of Peninsular Malaysia and Sabah and Sarawak. He said the technologies helped forest rangers to counter forest encroachment activities.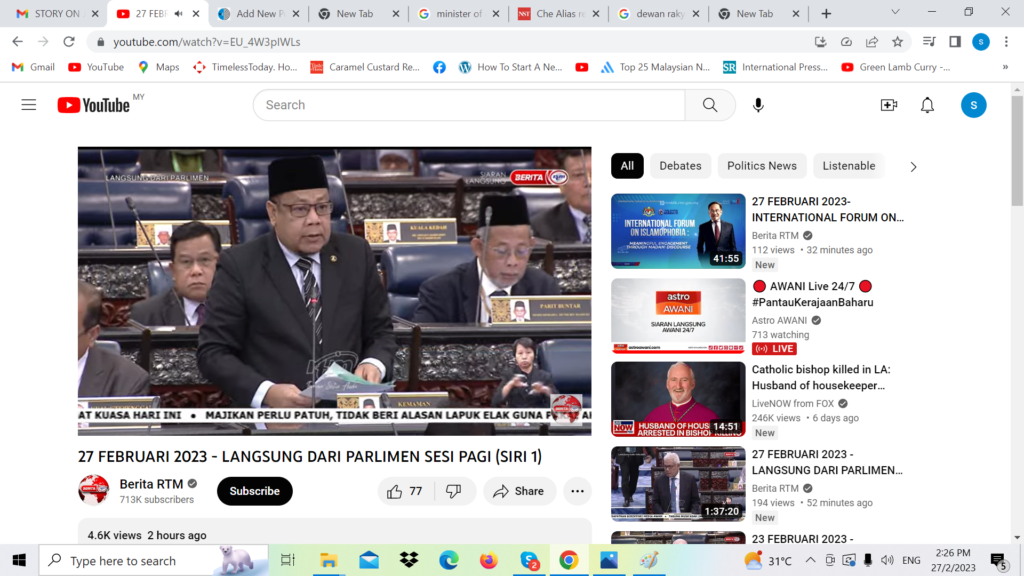 A supplementary question from Che Alias was raised on the issue of misuse of logging licenses in forest reserves, with the exploitation of a forest going beyond the specified given area, and jeopordising the forests. He wanted to know what strong action the Federal Government has taken together with the state governments to address the issue.
The minister said that while the state governments had the jurisdiction over state land matters, the federal government also had the role of protecting the country's forest reserves.
He said the government had in 2019 initiated the ecological fiscal transfer measure whereby the states are compensated for loss of income from the use of forest areas and given payments for protecting and conserving their forest areas.
Under this initiative, several states had received funds last year, including Sabah, Kelantan, Terengganu, Kedah, Pahang, Sarawak, Perak and Selangor.
Meanwhile, two environmentalists responding to the information given at the Dewan Rakyat today, said the deforestation caused by "legal logging" was far more damaging. A more serious review of the deforestation going on in Malaysian must be looked into, they added.
"The fines paid for offences may not even be a huge deterrent for those involved in the illegal logging and they might just return in some other way," they added.
–WE