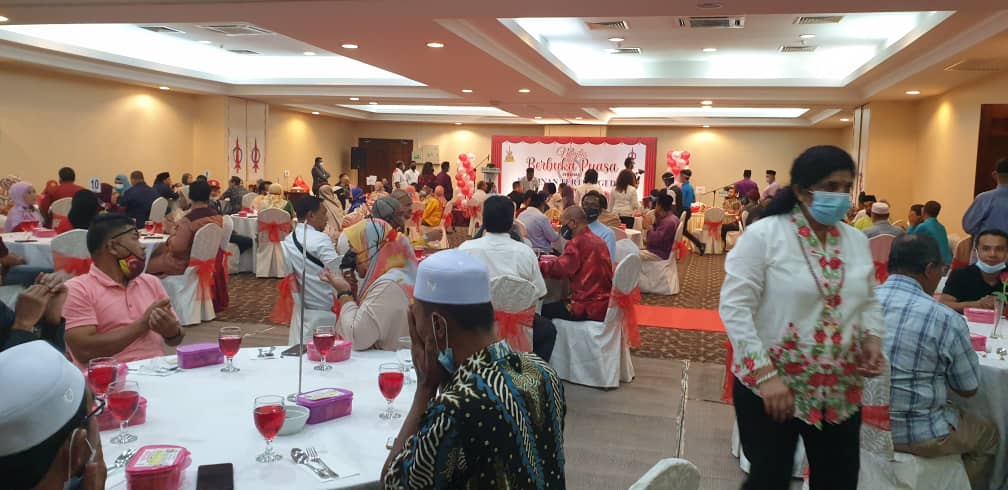 SUBANG JAYA, April 25 – The Pakatan government was never allowed to govern the country peacefully after winning the 14th General Elections, said President of Parti Amanah Negara Mohamad Sabu, at a buka puasa dinner held in Kota Kemuning near here on Saturday.
The disturbances and complaints about its governance went on right till the mandate given to the coalition by the people was destroyed in 2020, he said in his address during the event organised by DAP Kota Raja and members of the Selangor Majlis Pengurusan Komuniti Kampung (MPKK).
More than 200 Muslim DAP members and Selangor heads of villages broke their fast at the event, with Mohamad Sabu and top DAP leaders joining the event, namely Secretary General Lim Guan Eng, Deputy Chairman Gobind Singh Deo, Vice Chairman Teresa Kok and Kota Kemuning Assemblyman Ganabatirau Veraman.
Addressing the crowd later, Lim Guan Eng reiterated that the DAP represented all races in the country and not one single race or community alone and that it had all along believed in the democratic process. He said the party was set on ensuring and protecting the rights and wellbeing of all Malaysians regardless of their race, and added that leaders who fought for one race alone should be rejected.
He said in order for multiracial Malaysia to progress, it should not be shackled by race based politics.
On the postponed Parliament sitting, he also said that with MPs having undergone two doses of vaccination, what more fears could there be for not convening Parliament sessions.
Expressing confidence that Malaysians will continue to support democracy, he also urged all party members present at the event to pull their weight together and to be prepared in the event of an election.
Meanwhile Gobind Singh said DAP Selangor will be contesting more parliamentary seats in the 15th General Election as it was confident of the strong support it has in Selangor.
On whether the election machinery has already been set, he said, the party is always ready and will continue to prepare in the event an election is called.
–WE