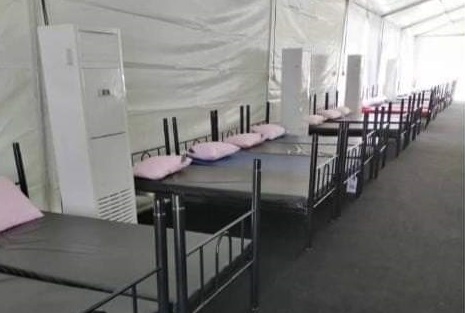 PUTRAJAYA, July 25 – With over seven thousand plus positive cases of Covid-19, the state of Selangor has gone into an overdrive to prepare more beds and other facilities to ensure that its hospitals are able to handle the number of patients. It is also actively engaging private hospitals to outsource treatment and care for non-Covid-19 patients.
On Saturday, Malaysia reported a total of 15,902 new Covid-19 cases, with Selangor state alone accounting for 7,902 of them. A total of 184 people also died overnight with 32 of them being brought-in-dead cases.
In a statement, Selangor Health Director, Datuk Indera Dr Sha'ari Ngadimah said several measures including outsourcing the clinical services of Selangor public hospitals to private hospitals were being carried out to reduce the traffic of patients.
All hospitals in Selangor are also optimising the use of other facilities such as operating theatres, clinics and other wards to provide space for the increasing number of Covid-19 patients, especially those from category 3 and above.
Responding to photos that have gone viral in the social media of patients reportedly sleeping on the floors of the Emergency area in Serdang Hospital in Selangor, he admitted that there had been a high traffic of patients in Selangor hospitals.
He said some of the photos were taken just as the hospital was in the midst of receiving equipment and other materials that were used for the setting up of camps to add more beds for patients. The hospital completed the set up of the temporary ward complete with air-conditioning, water dispensers and toilets, on July 21. The hospital now has 81 extra beds, he said.
He said all emergency departments in Selangor hospitals were also putting up camps to act as temporary wards fully equipped with air-conditioning to cater to the high number of patients.
As of July 24, Malaysia reported total recoveries of 9,471, bringing recoveries from the virus so far to 834,858. It also reported 25 of positive cases were imported cases. Total number of positive cases continue to inch to one million at 996,393.
The number of patients in intensive care unit was at a record high of 950, with 468 on ventilators.
The National Vaccination Programme continued to gain momentum with 462,242 doses of vaccines administered as of Friday, raising the number of people vaccinated with the first dose to 11.2 million while 5.3 million of them have had their second doses as well.
— WE