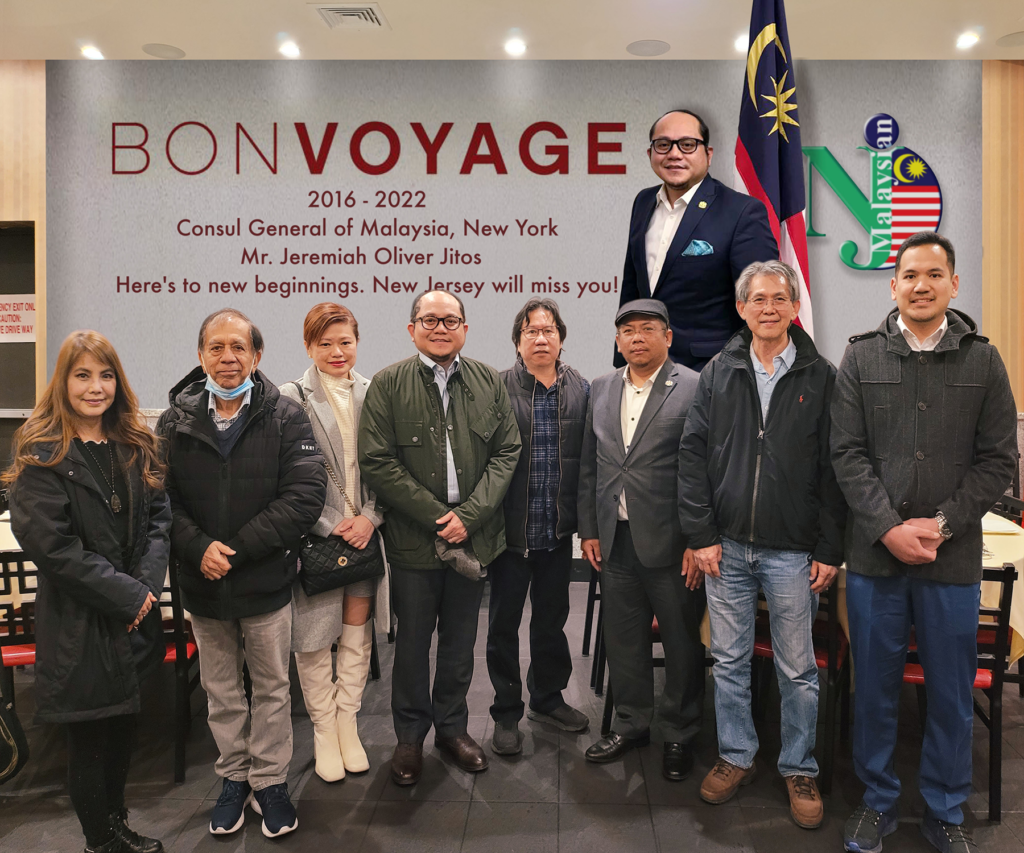 By Manik Mehta
NEW YORK, March 15 – On completion of his posting lasting nearly six years in New York – one of the longest postings by a Malaysian diplomat in the Big Apple – Malaysia's consul general Jeremiah Oliver Jitos bid farewell to the Malaysian diaspora on the east coast of the United States.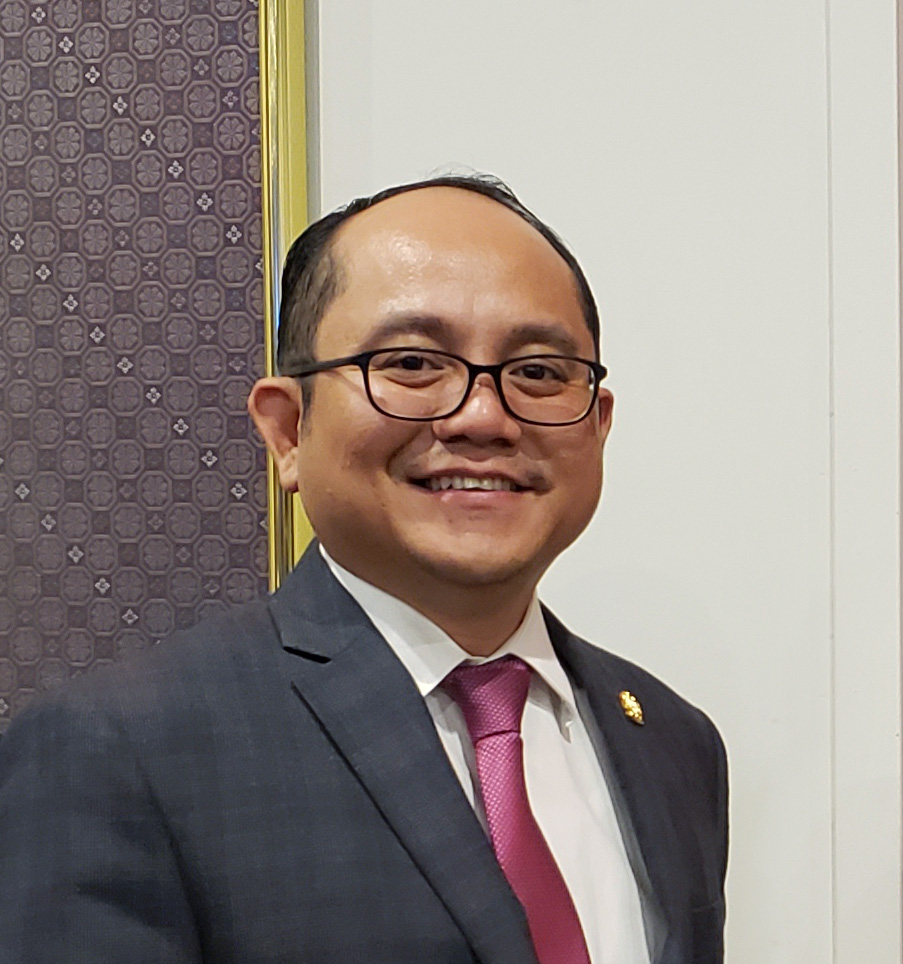 Jitos told the Weekly Echo in an interview during a farewell event hosted in his honour by Kirby Tan, a New Jersey based Malaysian businessman and a community leader, that the Malaysian
diaspora performs a "very important bridge-building function", particularly, in promoting people-to-people ties with Americans.
"And I mean that the diaspora is not just creating an atmosphere that is conducive to fostering greater knowledge and awareness of each other between Malaysians and Americans … it can also actively help promote trade, tourism and cultural ties. This is how a country's soft power can be strengthened," explained Jitos whose brand of "diaspora diplomacy", as it is being called by some Malaysians, has fetched praise from the diaspora.
Reflecting on his posting in New York, Jitos said that he had some "wonderful experiences".
Though his job was demanding, he had the "internal satisfaction of working in the best way I
possibly could".
He singled out one daunting but "highly satisfying" event he organized in 2018.
This was a dinner organized at New York's Mandarin Hotel for 500 guests, mostly Malaysians,
who had come from different states within his jurisdiction – the Malaysian consul general is a
consular caretaker of some 17 states – in honour of the then Malaysian Prime Minister
Mahathir Mohamed.
"When you have such a high-profiled event, you have to give meticulous attention to the
smallest detail," Jitos said, adding that he was happy and relieved that the dinner went well and
the guests were happy.
And what was his most challenging task as Malaysia's consul general in New York? "The most
challenging task for me and my staff came in the form of keeping the consulate open and
running during the very difficult time when the Covid pandemic was at the peak. Despite the
Covid scare, we kept our office open for the public and could provide consular services," he
recalled; this also sent a "strong signal" to the Malaysian diaspora that "we are here for you".
"This gesture was much appreciated by Malaysians. Developing relations with the Malaysian
diaspora was a top priority for me and my staff," he maintained.
The consul general also acknowledged that the limits of financial resources posed a constraint.
"If I had adequate financial resources, I would have wanted to visit the Malaysian diaspora in all
the 17 states that constitute my jurisdiction in the eastern part of the United States," he
observed. The Malaysian consulate general in New York is considered to be the largest consular
representation in the U.S., judging by its jurisdiction size and large diaspora it serves.
But Jitos also said that consular work was only "a fraction" of his work. He also worked to
foster trade and business ties with U.S. corporations and encourage them to visit and invest in
Malaysia which occupies a "very strategic position in Southeast Asia".
Although New York has offices of the Malaysia External Trade Development Corporation (MATRADE) and the Malaysian Investment Development Authority (MIDA), which promote trade and investments to Malaysia respectively, the Consulate General can complement the efforts of these two agencies in New
York.
"We do meet representatives of U.S. corporations and pitch for Malaysia as an attractive trading and investment partner," said Jitos, whose next assignment will be at Wisma Putra in Kuala Lumpur.
As the Malaysian consul general in New York, Jitos recognized that the Malaysian diaspora, with
its long presence in the U.S., can perform an important function in opening doors for Malaysian
diplomats to U.S. corporations, politicians, officials and cultural figures in the U.S., according to
Kirby Tan whose help is often sought by Malaysian offices in the U.S. to resolve local issues.
Malaysia can take a leaf from the work done by other countries that rely on their respective
diaspora in the U.S. India relies heavily on its 4 million strong Indian diaspora in the U.S. to
promote its interests through its ubiquitously visible soft power, manifested in yoga, music and
Bollywood films, Indian festivals such as Deepavali and Holi festivals, Indian cuisine, information
technology, etc.
"As we see it, Malaysian diplomats can learn from the strategic approach taken by Indian
diplomats who build their bilateral ties with the help of the financially – and also politically –
powerful Indian diaspora.
The presence of Indian-origin executives in the top echelons of the big corporation and their connections with mainstream American politicians and political parties are a big asset for India which has made deep inroads into the corridors of power In this country There are also many Indians who are seated in the U.S. Congress and hold important positions in the administration. Malaysian diplomats can learn from this," says a Malaysian businessman who prefers to remain anonymous and urges the Malaysian government to
continue the "diaspora diplomacy" and reach out to the diaspora.
–WE