KUALA LUMPUR, Dec 14 – The Young Professionals Bureau of MIC Selayang Division Youth is launching an English workshop for the youth community here this coming January.
In a statement here today, MIC Selayang Division Youth Leader Prasad Sandrasegran said the programme was intended to help young people improve their English language skills.
A total of 30 participants will be chosen for the initial programme, which will begin on January 8 at the Selayang Community College.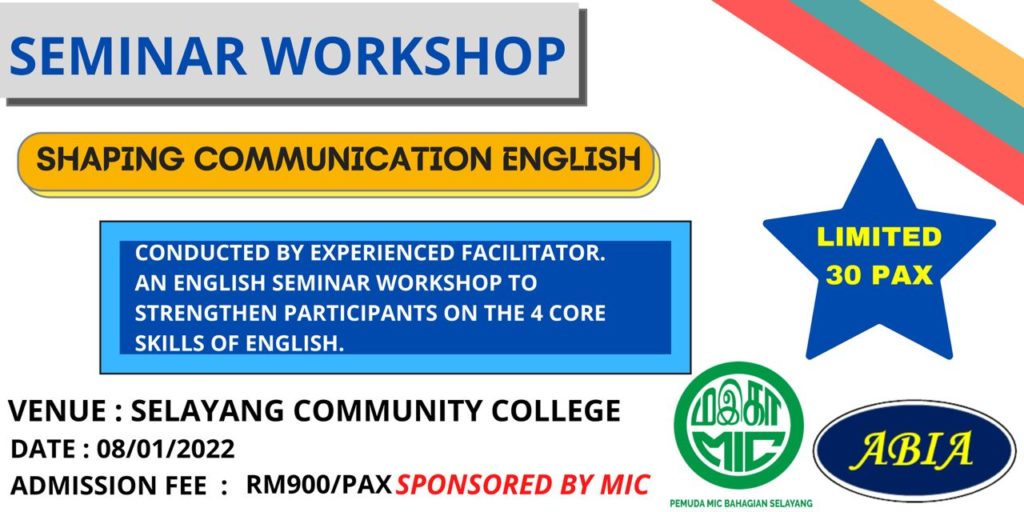 He said experts in the language will be engaged to run the short programme which will be sponsored by the MIC.
"We hope to help young people hone in on their English language skills as this will further equip them for the job market," he said.
Further details to register for the workshop can be obtained at the following link: https://docs.google.com/forms/d/e/1FAIpQLSdoLR9EOY5qQwcHkc99N_hKOAXv_AEvwlVX9SZss1CtchdeOg/viewform?usp=sf_link