CYBERJAYA, Nov 10 – Malaysia Digital Economy Corporation (MDEC) will continue to fuel the growth of the country's digital economy, with the vast opportunities offered by the industry both globally and regionally, said its Chief Executive Officer, Mahadhir Aziz.
Speaking at the official launch of Kre8tif! 2022 on Wednesday, Mahadhir said the digital creative industry has continued to grow tremendously with the current global animation market size alone estimated to be worth US$298.2 million this year and projected to reach US$519.6 million by 2028.
He expressed confidence in Malaysia's ability to capitalize on these opportunities and grow as a regional creative powerhouse. "With award-winning talent, infrastructure, and consistent government
grants and initiatives, the digital creative content sector will be able to not just profit, but also drive the growth of Malaysia's digital economy."
The industry has shown tremendous progress due to the growth of streaming platforms worldwide, bringing more opportunities for all studios.
"Cognisant of this trend, MDEC has identified this sector as one of the tech focus areas under the new national strategic initiative, Malaysia Digital, and will be rolling out a number of initiatives to catalyse its growth, with Kre8tif! being one of it." 
The Kre8tif conference, established in 2009, serves both as a platform to empower the local digital content industry and economy while playing a major role as a business networking platform to connect industry players from across Southeast Asia.
For this year's hybrid event (Nov 7-18), MDEC – which is the lead digital economy agency under the Ministry of Communications and Multimedia Malaysia (K-KOMM) – organised business matching sessions, elevator pitches, workshops, award ceremonies, conferences, and exhibitions in Cyberjaya, with the view of helping participants to tap available opportunities, as well as learn the latest trends in production, and distribution.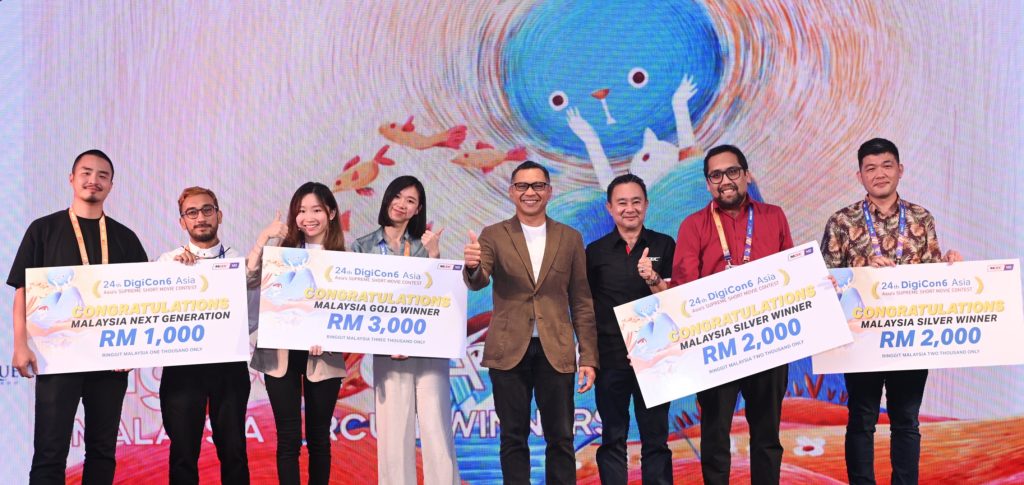 The exhibition, meanwhile showcased both Malaysia's world-class digital creative and animation talents as well as the works of players from around the region.
Guests at the event also witnessed the release of several original IPs, namely Batik Girl The Movie by R&D Studios, Didi & Friends The Movie by Warnakala and a movie series for Mechamato by MONSTA. The latter two animation films were funded by MDEC's Digital Content Grant which supports local creators in digital content IP development and facilitation.
MDEC's Director of Digital Creative Content, Mohan Low, meanwhile said MDEC will be announcing the findings of the Southeast Asia (SEA) Digital Creative Content Industry Talent Research Report 2022.
In supporting industry sustainability and innovation, MDEC interviewed talents from over 150 digital creative studios and institutions of higher learning across the region for the report.
According to the report, the diverse, smaller scale of profitable businesses across Southeast Asia presents a strategic opportunity for consolidation, mergers, acquisitions, and partnerships to grow collectively in the digital economy.
Commenting on this, Mohan Low said that while there were large studios in Southeast Asia, most were small in scale with less than 50 employees working in a production role in the animation and game industry.
This, he said, offered a valuable opportunity for small studios to be primed for mergers or acquisitions as investors and publishers consolidate economic value and market share capture.
"Southeast Asia remains a hotbed of studio innovation, great talent pool and a maturing approach towards growth and expansion. Recent examples of such successful mergers and acquisitions include Lemon Sky Studios from Malaysia and Tahoe Games from Indonesia."
An award function was also held on Nov 10 to award creative talents from the region.
–WE