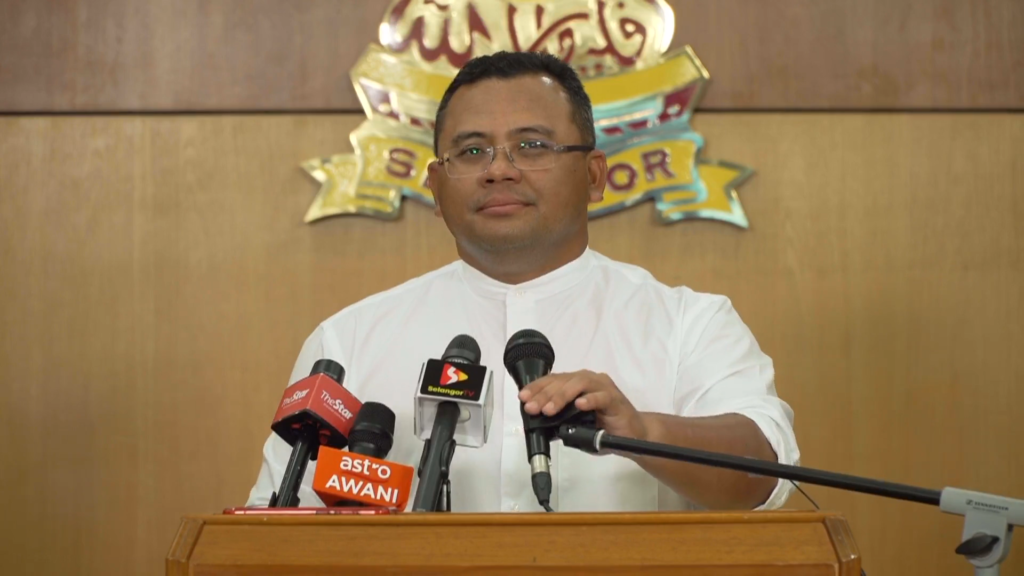 SHAH ALAM, Oct 11 – Menteri Besar of Selangor, Dato Seri Amirudin Shari said the Sultan of Selangor, Sultan Sharafuddin Idris Shah Alhaj, had given his approval for the present government to continue with the administration of the state for now.
Hence, the Selangor government will not dissolve the state assembly this year but will continue with the state legislative assembly sitting as scheduled, he said in a statement today.
Amir said he had an audience with the Sultan Sharafuddin at the Istana Bukit Kayangan under a regular scheduled session today.
The MB said he had informed the Sultan on the preparations undertaken by the state to face the possibility of floods with the coming year end monsoon season, as well as the efforts to revive the state's economy, provision of welfare assistance as well as on the 2023 Selangor state Budget to be tabled at the state assembly this year.
The Sultan has called on the state government to continue with its administration to ensure the wellbeing of the people, Amir said.
–WE