By Manik Mehta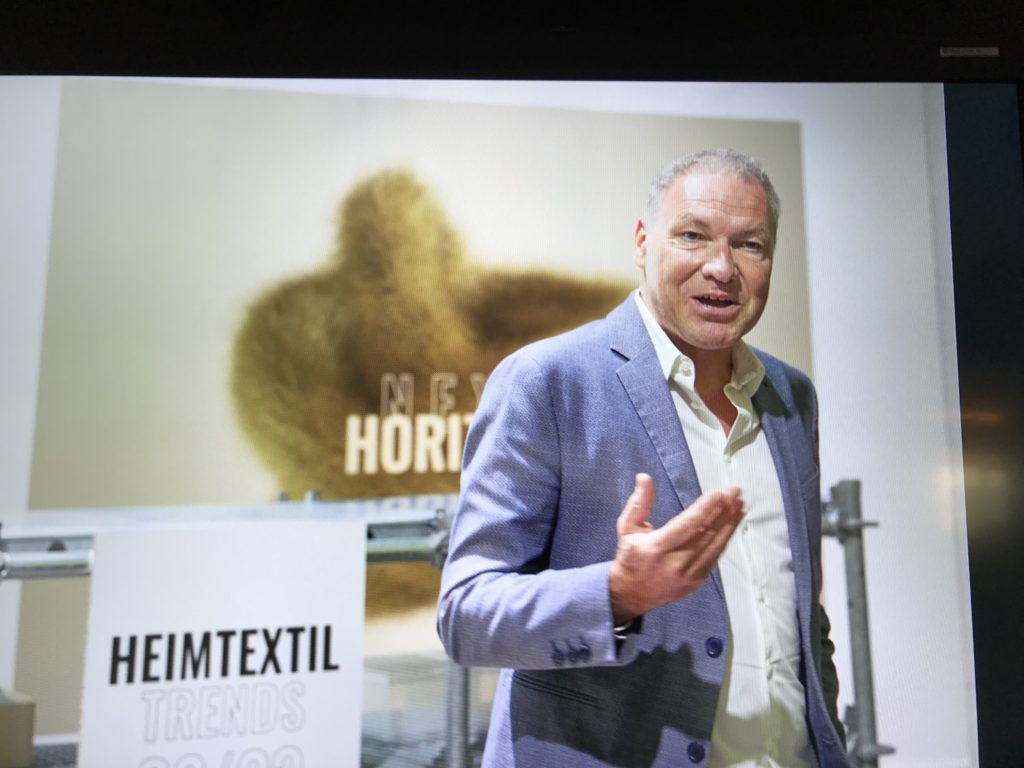 FRANKFURT, June 30 -In keeping with evolving market trends, Malaysian suppliers of textiles and textile accessories should pay attention to, and emphasize, the sustainability and innovation factors while
conceptualizing their products for the export markets which are evolving to changing all the
time.
At the just-concluded four-day jointly organized triple trade fairs Heimtextil (home textiles),
Techtextil (technical textiles) and Texprocess (textile processing), major buyers from Europe
and North America – these are the world's biggest markets for these products – were
meticulously questioning suppliers for information on whether toxic chemicals and
environment-polluting processes were employed in the production of their home-textile
products.
One German importer, who sources his requirements from a number of Asian countries such as
Pakistan, Bangladesh, Indonesia and China, told the Weekly Echo that the environmental
consciousness of the average German consumer was "very high" and "I have to be cautious that
the product manufactured did not leave behind a trail of pollution".
"As you heard at the opening press conference, the organizer Messe Frankfurt is coordinating
with the United Nations in achieving the crucial 17 SDGs (sustainable development goals) which
are aimed at achieving development without polluting our environment. The end consumer is
far more environmental conscious than his forefathers. Accordingly, foreign suppliers, including
Malaysians, would do well to keep this in mind when supplying products," the German importer
added.
This view was also expressed by many visiting Western importers at the trade fairs which,
according to Messe Frankfurt, attracted a total of 117 participating nations, around 63,000
trade visitors and 2300 exhibitors.
The trade fairs were relaunched "live" after a two-year hiatus because of the pandemic.
Indeed, an independent international expert group set up for the purpose highlighted the role
of companies that use progressive and sustainable fibers, yarns and fabrics, as well as new
processes, cutting technologies, water-saving dyeing processes or innovative processing
technologies.
Some textile experts told this correspondent that sustainability and innovation would
characterize "the textiles of the future". One such expert, Olaf Schmidt, Vice President (Textiles
and Textile Technologies) of Messe Frankfurt, advised foreign suppliers to study the market
trends which also driven by consumer tastes and inclinations.
"The relaunch of the three fairs has been successful and there were good synergies generated
from the three events … this is the feedback we got from both trade visitors and exhibitors who
were happy to meet each other in person after a two-year absence. But a few trends have
become even more pronounced. The leading trend is that we are moving toward sustainability
which will play a crucial role in the textile trade," he said in an interview at the exhibition.
One "natural consequence" of this trend is that Western companies will try to produce the
textiles and garments domestically and reduce their dependence on imported goods because it
is not always possible to maintain controls on production methods and keeping a lowest
possible level of pollution.
However, as many importers were privately saying, the West is plagued by labour shortages exacerbated by aging populations in the entire developed world where wages and production costs have peaked, making production economically unviable.
Schmidt predicted that the year 2022 will throw up several challenges. Messe Frankfurt has
closed down its operations in Russia. China, which has been sending the largest contingent of
exhibitors to the Heimtextil trade fairs in the past, was conspicuously missing this time.
"While China's opening up will be important for us because this will attract Chinese companies to
participate in our trade fairs both here in Frankfurt as well as to the Intertextile show in China,,
other Asian exhibitors, including from Southeast Asia, are also, meanwhile, showing keen
interest in exhibiting in our shows," he said.
Schmidt observed that people at the trade fair "are very happy to meet each other and explore
business opportunities, taking advantage of the synergies of each of the three trade fairs". It is
good to see people meeting their business contacts in person and believe in seeing and be
seen".
Though BioTex of Selangor was the sole Malaysian exhibitor at the Techtextil show, Malaysian
businesspeople toured the mammoth trade fairs which stretched to over 12 huge halls, with
each hall having several large floors. Though China, India and Pakistan have traditionally been
represented by large contingents of exhibitors in the past, there are also signs that ASEAN
exhibitors, including from Malaysia, will trek to Frankfurt in the future.
However, Malaysian exhibitors would do well to plan and strategize their participation, studying
the market trends, doing their homework and making thorough preparations for presenting
their products conforming to the evolving taste.
"That is key to success for any Malaysian supplier who ought to remember that the trade fairs held here attract buyers not only from Germany but also from other important markets such as the European Union, North America, the Gulf and Asia," said Vidhya Raghavan, a Singaporean textile designer who learnt the ropes of her trade at a London institution and was in Frankfurt to discern the changes taking place in
designing.
–WE