PUTRAJAYA, July 15 – Malaysia is on track to achieve herd immunity as scheduled, the Health Ministry said in a Twitter posting today.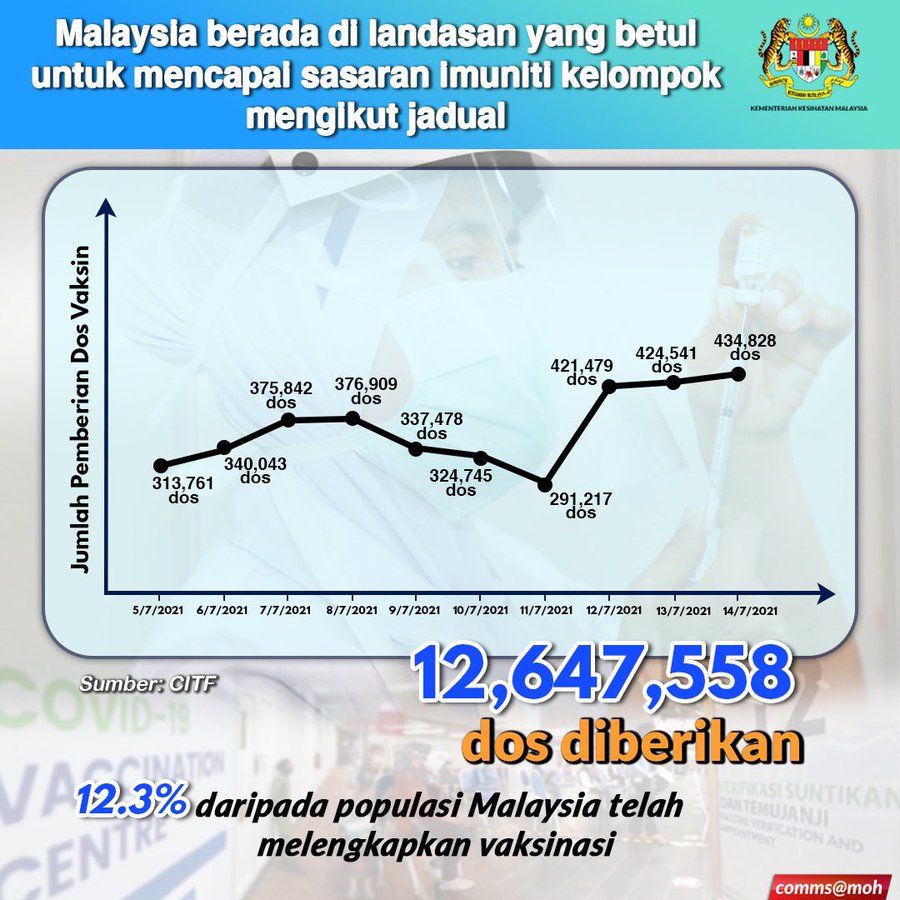 Accompanied by graphics from the COVID-19 Immunisation Task Force (CITF) with details of vaccination doses given out so far, the ministry said a total 12.3 percent of the country's population have already had their second dose of vaccine.
It said more than 400,000 doses of vaccines had been administered daily for three days in a row in the country.
As of July 14, more than 12.6 million doses of vaccines had been administered.
Earlier in June, Director General of Health Tan Sri Dr Noor Hisham Abdullah said the country could expect to achieve herd immunity by November or December this year.
He had based it on the vaccination plans but also added that all would depend on how fast the process of vaccination is expanded.