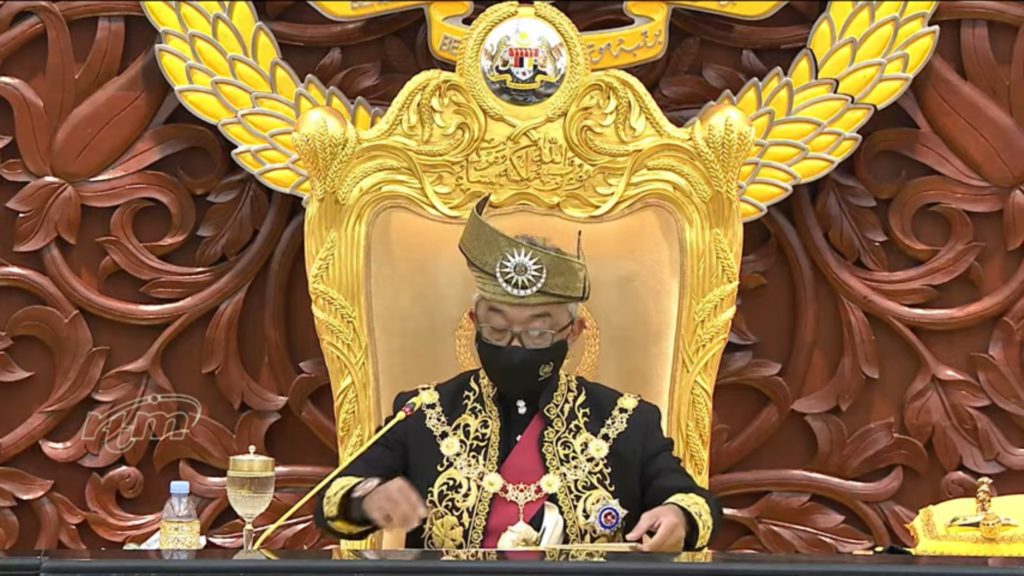 KUALA LUMPUR, Sept 13 – Malaysia's King Sultan Abdullah Ri'ayatuddin Al-Mustafa Billah Shah called on the country's parliamentarians to be sincere in carrying out their duties to serve the people.
In his royal address, at the opening of the 4th session of the 14th Parliament sitting today, the King said the people's welfare should not be compromised by any personal agendas of the Members of Parliament and that all focus should go towards recovering the country from the ongoing Covid-19 situation and strengthening its economy.
His Majesty also called on the new government led by Datuk Seri Ismail Sabri Yaakob to speed up efforts to bring the country out of the Covid-19 pandemic under a new political landscape with the cooperation of all MPs.
The government agencies need to go on the field and assess the problems people are facing and look at resolving their issues in proactive and innovative ways.
Noting the devastation that the Covid-19 has brought on, His Majesty also urged the people to continue to adhere to the standard operating procedures that have been set by the government to fight the virus and stay safe amid the emergence of new variants.