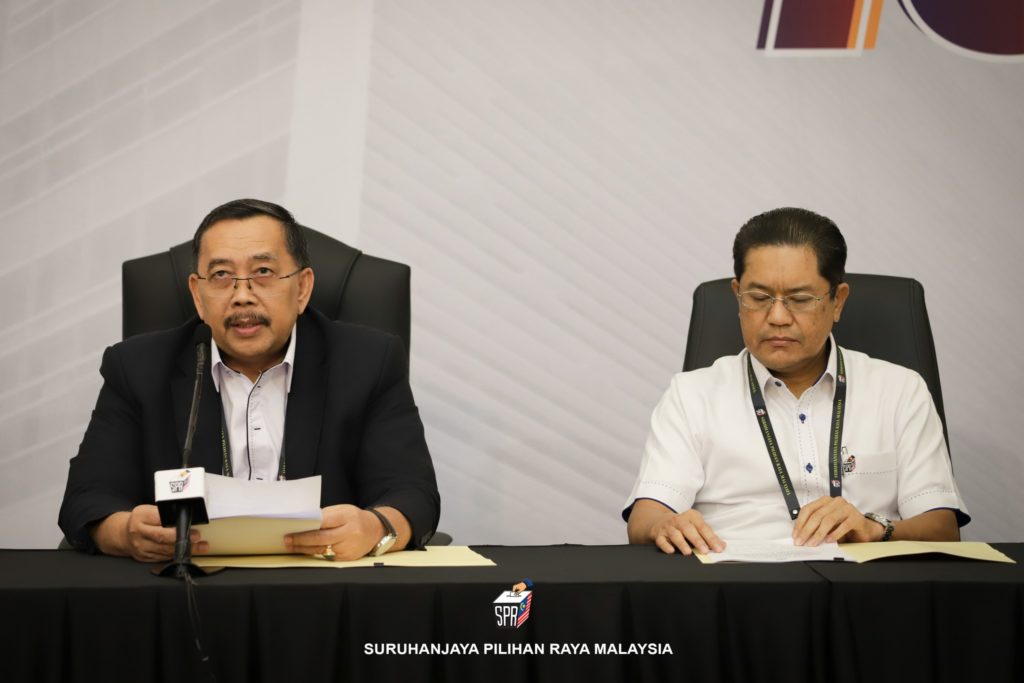 KUALA LUMPUR, July 29 – Campaigners promoting their candidates in the 15th state elections in six states, namely Kedah, Kelantan, Terengganu, Pulau Pinang, Selangor and Negeri Sembilan must adhere to all the regulations and rules, and avoid all forms of provocations, the Election Commission advised today.
All forms campaigning medium and channels will be accepted as long as they are within the boundaries set in Elections Offences Act 1945, EC Chairman Tan Sri Abdul Ghani Salleh said in the statement.
The nomination of candidates for a total of 245 states ended earlier today, without any untoward incidents. Voters in the six states will go to polls on August 12, while early voting has been set for August 8. The EC has also set August 12 as election date for the Kuala Terengganu by-election. The seat was made vacant following the court's decision to nullify the victory of PAS candidate Datuk Ahmad Amzad Hashim in the 15th General Election.
In a statement today, the EC said it handled the nomination papers of 573 candidates vying for a total of 245 state seats and 1 Parliamentary seat (Kuala Terengganu). All nominations papers were accepted except for one.
A total of 173 candidate nomination centres were opened from 9am to 10 am this morning to allow candidates to submit their nomination forms.
A total of 71 female candidates and 501 male candidates will be fighting for a seat in the upcoming election.
The EC has also formed 252 campaign enforcement team to monitor all activities during the campaigning period, which will officially end at 11.59 pm on August 11.
–WE