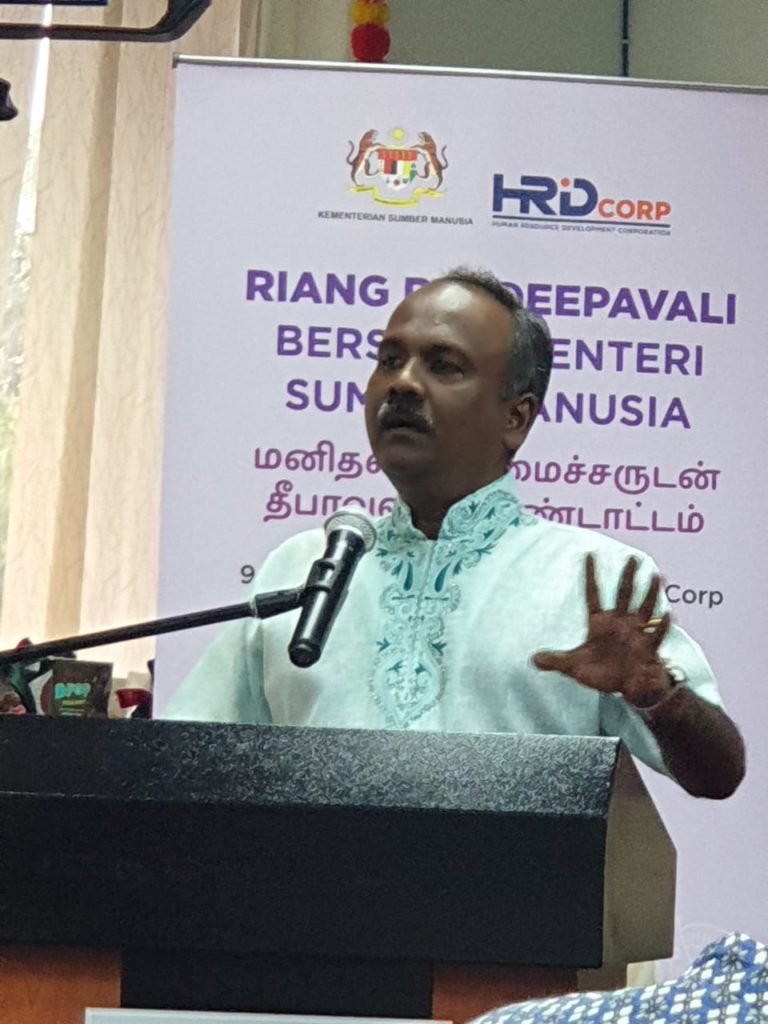 KUALA LUMPUR, Nov 10: "It was not easy keeping quiet or declining to comment on questions raised to me while investigations were going on into the management and finances of Human Resources Development Corporation (HRD Corp), an agency under the Human Resources Ministry," said its minister V.Sivakumar here on Thursday.
The Public Accounts Committee (PAC) had started its investigation into the management of HRD Corp involving its funds and training programmes on Oct 23. Several people were summoned to give their testimony during the probe. On Nov 2, Sivakumar had also provided his statement to the PAC.
Several local media had erroneously reported that he had been summoned by PAC to testify in the probe and this was immediately addressed by PAC chairman Datuk Mas Ermieyati Samsudin who clarified that the minister's statement was taken as his name was mentioned in the previous proceedings.
Speaking during a Deepavali event in appreciation of the local Tamil media members, Sivakumar said as he was legally bound not to say anything during the ongoing investigation, he kept mum but added that it was hard to ignore some of the false reports circulating in the social media including allegations of him being involved in misappropriation of HRD Corp funds running into millions of ringgit.
"All these within three months of me taking on the helm at the ministry! Now, that the investigations are over, I can say my hands are clean."
It took one month alone just to understand the role of the ministry and its functions in the area of human resources development, said Sivakumar, who is known to not take leave and seen attending meetings, events, and programmes almost on a daily basis.
The minister also said he was determined to carry on with his duties in the ministry despite various challenges thrown in his way since taking office, adding that it was a tough combination being "clean and hardworking".
He also revealed that there were also detractors who undermined his work, but added that he unfazed and that there was so much to do.
"It is a large ministry with many agencies performing various functions," he said, adding that he was also immensely satisfied with the various achievements made by the ministry's agencies over the past few months alone.
Among them were the drop in unemployment numbers, and the good responses towards the training programmes carried out by HRD Corp including from overseas participants.
The plan is to raise the quality of all its programmes and to ensure the outreach for these programmes cover many Malaysians as possible. Many are still unaware of the opportunity available to them to upskill themselves for future jobs and these people must be reached.
He also urged the local media to carry more reports on the training and upskilling opportunities available to the people, so more can benefit from the initiatives of the ministry together with other ministries and their agencies towards a stronger and more knowledgeable work force in the country.
— WE