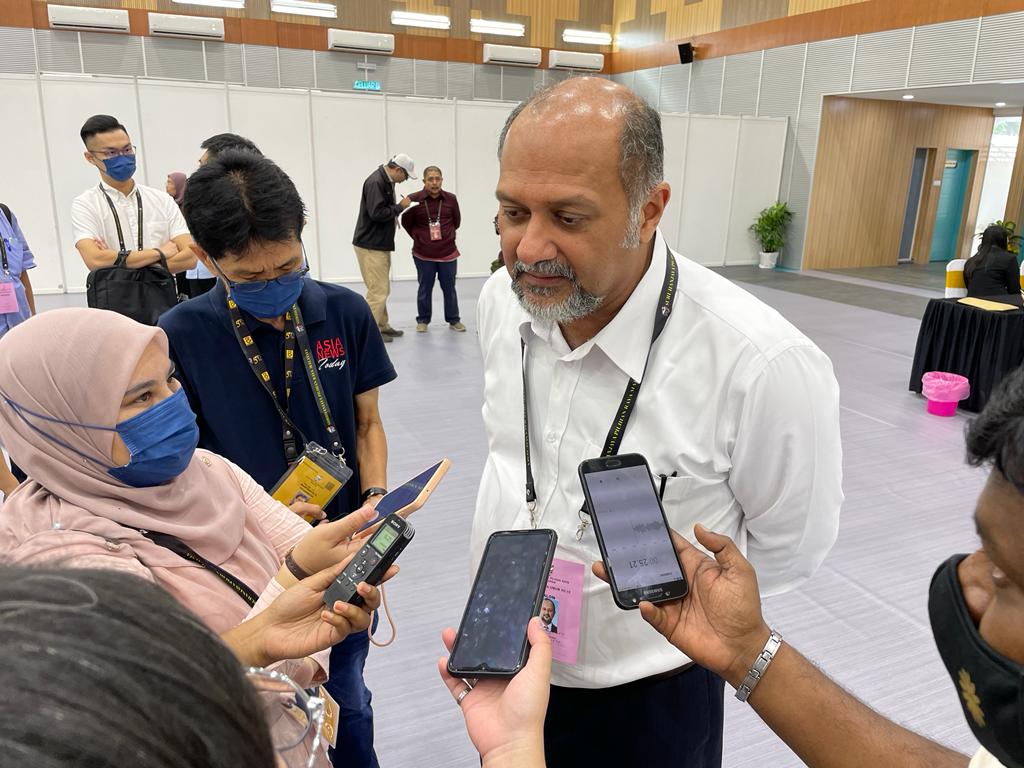 PETALING JAYA, Dec 14 – Home Minister Dato Seri Saifuddin Nasution's statement on Tuesday, defending the use of SOSMA, is at odd with the position taken by PH, said Member of Parliament for Damansara, Gobind Singh Deo.
Saifuddin had said that SOSMA does not provide for preventive detention as a person can only be held for 28 days following which they are either released or charged in court, and if charged, they would still have access to legal representation and due process in court.
However, PH has all along acknowledged that SOSMA is problematic and needs to be dealt with, Gobind said in a statement issued here today.
"Whilst we accept that there is a need for laws to deal with the security of the nation, we cannot deny the fact that SOSMA is oppressive in nature. In fact, in October 2019, Prime Minister Dato Seri Anwar Ibrahim himself is reported to have said that certain parts of SOSMA should be amended and improved for the benefit of all parties, as the law has been deemed "too harsh"."
"We in PH have been consistent in our call for change. When faced with legislation oppressive in nature, discussions must be held and points of view taken moving ahead in line with our push for reforms. I would therefore ask the Home Minister to reconsider his position and to review and make the necessary changes to SOSMA."
Gobind said the starting point would be section 4 which permits a person to be detained for a period of up to 28 days, without access to court.
"There is therefore no check and balance on the powers of the investigating authorities during this period of time. This allows for abuse not only in point of wrongful arrests but also during the course of investigations which must not be allowed.
"There ought to be that process which allows a person detained access to court during that time. This is why we in PH voted against the motion brought by the previous Home Minister to extend section 4(5) of SOSMA in Parliament on 23rd March 2022.
"After an accused is charged, section 13 relating to bail remains a problem. That section states bail shall not be granted to a person who has been charged with a security offence and limits bail to strict instances under subsection 2 for certain cases."
Gobind said there had been concerns over the constitutionality of this provision as it restricts the powers of court in granting bail.
"This provision needs to be reviewed as well as what it does is to provide for the continued detention of a person pending trial even where the facts of the case would not otherwise support the need for such pretrial detention.
"Then there is section 30 of SOSMA which permits an application by the Public Prosecutor to remand an accused person who has been acquitted after trial where there is an appeal. This allows for detention pending appeal."
Gobind also said cases of this nature will take years in court, where an accused would be held in custody for indefinite periods of time even after an acquittal which is certainly harsh and oppressive.
There are also other provisions of SOSMA which need review, he said.
"Amongst others, provisions for interception of communications (section 6), the taking of evidence of witnesses in a manner not seen or heard by an accused or his counsel (section 14), admitting statements made by accused persons without recourse to the need to show voluntariness (section 18A), and provisions with deal with admissibility of documents and evidence (sections 20, 22, 23, 24 and 25).
"There is certainly much to be done in order to remove these draconian aspects of SOSMA.
— WE