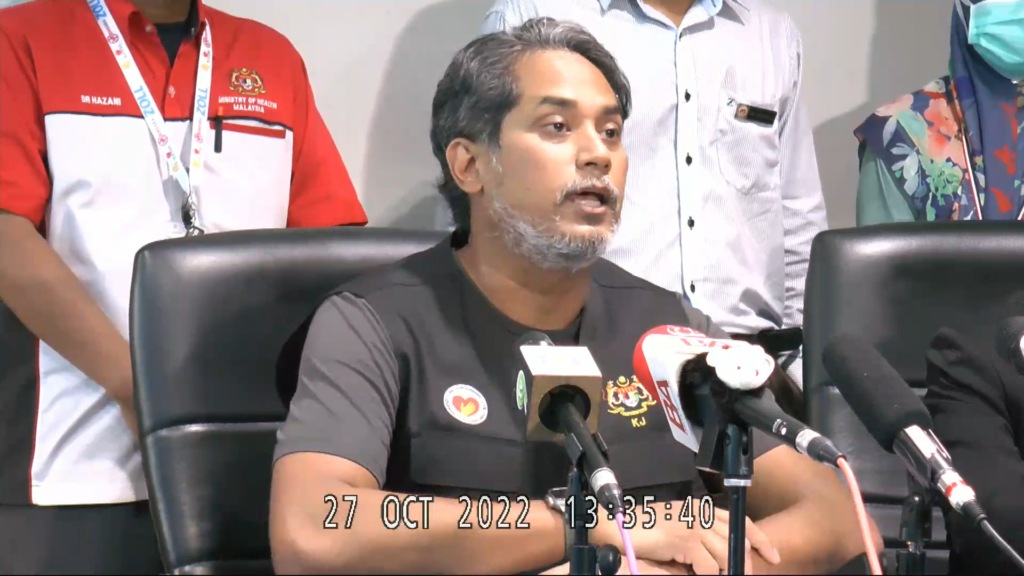 KUALA LUMPUR, Oct 27 – Caretaker Health Minister Khairy Jamaluddin said the six victims of the helicopter crash-landing on Wednesday were expected to make full recovery from their injuries.
At a press conference streamed live by the Health Ministry today, Khairy also thanked the first responders, fire and rescue department and medical personnel who were at the crash site to provide immediate help to the victims of the crash.
So far, based on the preliminary reports, the bad weather condition during the incident has been indicated as a main reason for the emergency landing and no fault has been assigned to the helicopter, Khairy said, adding that the Flying Doctor Service unit from Kinta will be temporarily stopped for a few days for a review and to also prepare the next unit for carrying out the service. Investigations into the incident meanwhile will go one, he added.
He said the FDS service is carried out to provide medical services in rural areas that are difficult to reach, adding that these services are provided on a daily basis to such areas.
The FDS from Kinta will be only be temporarily halted and will resume once the review is done, he said to a question on whether all FDS will be halted. Five members of the Kinta FDS unit comprising medical officer, nurses and public health personnel as well as the pilot were on board the helicopter when it made an emergency crash-landing in the Brinchang forest area in Genting Highlands.
All on board survived the crash.
–WE