PETALING JAYA, Nov 19 – Cousins Ashwin Asokan and Ananda Krishna were first time voters at today's General Election and while they were a little anxious about the responsibility it represented, they managed to do some research on all the candidates before making their way to the polling station.
Ashwin said he had started researching on the candidates in his constituency and attended "ceramahs" and decided he would make an informed choice on who to vote for.
"I have been reading the torrent of information that have been inundating the social media and it was a bit of an overload but I did my own research as well and studied all the factors."
Asked how much influence his parents and family members have had in his voting decision, he said political discussions among family members had been going on for weeks but at the end, it was his own decision on who he wanted to vote.
An A Levels student at Sunway University College, Ashwin followed his parents to the voting station today.
"I just turned 18 three months ago and today, I was thrilled to see many people coming out to vote despite the rain. It was also a good exposure for me to understand and experience the democratic process involved in voting..
"I felt empowered being given a chance to show my opinion by voting and I am thankful to the Government for making the new voter registration automatic," Ashwin said.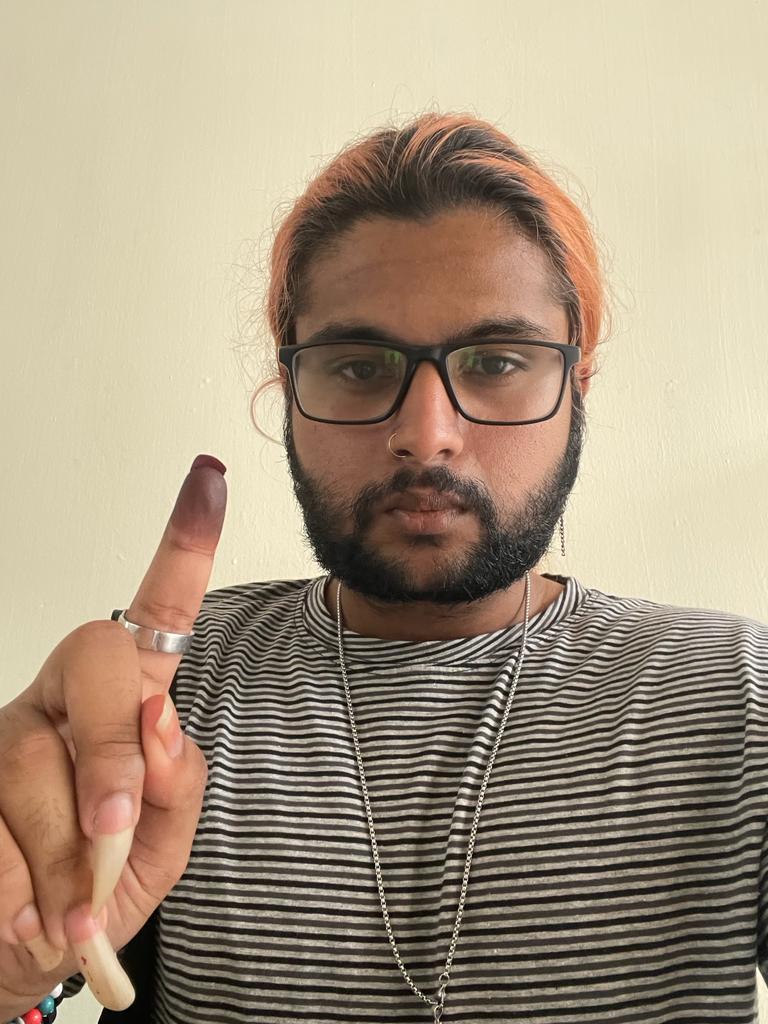 Ashwin's cousin Ananda, 21 had a different take on things. "At first, I was not too keen about voting at all as I thought just one vote would not make a difference but over the days leading to the eve of voting day, I changed my mind.
"Particularly, after seeing the enthusiasm shown by my his cousin Ashwin, I had a change of mind and wanted to be part of this grand occasion which was a first for me," Ananda said.
"I woke up earlier than early today and went to the voting station by 8am with my father and I was at first a little put off when I saw the long snaking queue but it was over in an hour," he said.
Ananda agrees that the feeling after dropping the vote in the box was one of satisfaction and a great sense of pride and the inked finger was a reminder that he had taken his responsibility seriously.
"I am glad that my cousin had a long conversation exchanging views about the candidates and the political parties they came from on the eve of polling as it gave us a sense of direction," Ananda said.
Both Aswin and Ananda agreed that comparing the manifestos by the three main coalition parties was a primary consideration on who to vote for.
–WE