KUALA LUMPUR, July 28 – The recent signing of a Memorandum of Understanding between Malaysian Green Technology and Climate Change Corporation (MGTC) and global hospitality platform Airbnb will be a stepping stone for public-private collaboration to further Malaysia's green growth agenda, said MGTC's Group Chief Executive Officer Shamsul Bahar Mohd Nor.
"To make green living a reality in Malaysia, we need to start with our community. We look forward to working hand in hand with Airbnb to educate Malaysians and businesses on small steps they can take towards reducing their carbon emissions, and to cultivate greener lifestyles and sustainable traveling habits, " he said following the signing of the MoU with Airbnb here last week.
Under the deal, Airbnb and MGTC will work to educate Malaysia's Airbnb Host community on how to incorporate sustainable practices into their day-to-day hospitality operations and offerings. Both parties will also work to empower Malaysians to reduce their carbon footprint and adopt more sustainable travel habits.
"There is indication that travellers in the post pandemic era have become more conscious of the environment as well," said Amanpreet Bajaj, Airbnb's General Manager for Southeast Asia, India, Hong Kong and Taiwan in his speech at the event.
"Last year, Airbnb launched our inaugural Green Stays Awards to celebrate and drive visibility around Malaysia's wide variety of innovative, environmentally conscious travel accommodation. Today, we are excited to continue this work through our MoU with MGTC."
He said Malaysians were becoming more environmentally conscious travellers and Airbnb would be working with MGTC to develop green competencies in the tourism industry and empower local Airbnb hosts and guests to go green in their daily living, hosting and traveling.
Under the MoU, a series of collaborative efforts will be taken to help revitalise post-pandemic travel and support Malaysia's target of becoming a carbon-neutral nation by 2050.
These would include sustainability workshops for accommodation providers and Airbnb Hosts in Malaysia, co-creating an energy conservation guide for Airbnb listings in Malaysia, and partnering with MGTC's flagship event International Greentech & Eco Products Exhibition & Conference Malaysia (IGEM) – one of Southeast Asia's largest trade events for green technologies and eco solutions.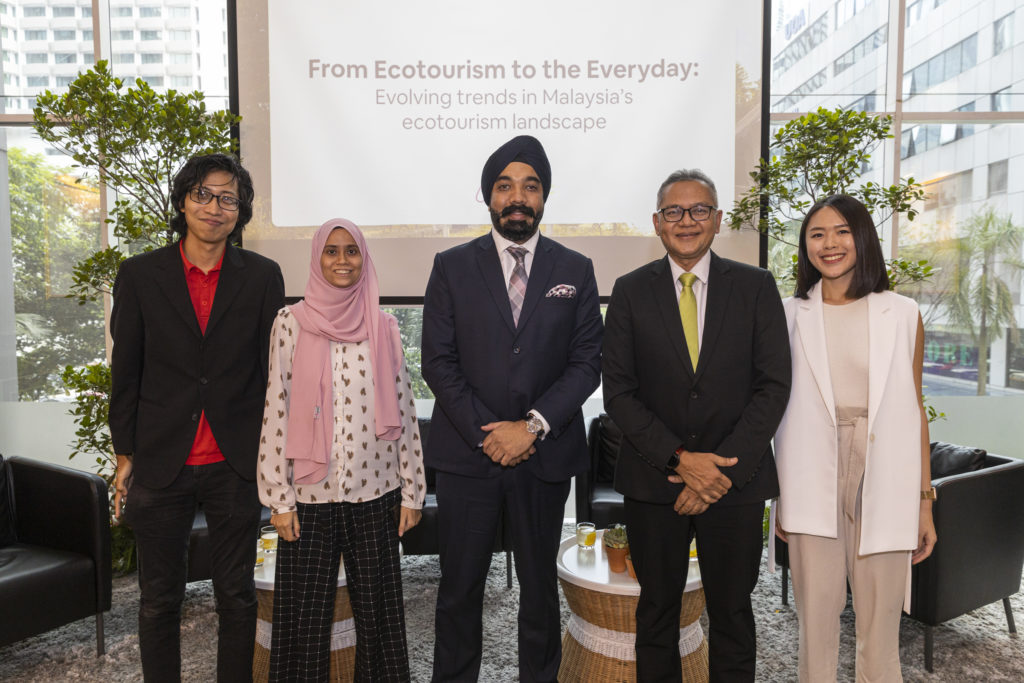 Following the MoU signing, a panel discussion – "From Ecotourism to the Everyday: Evolving trends in Malaysia's green tourism landscape" was also held.
Apart from Shamsul and Amanpreet, Siti Norasiah Abd Kadir and Affan Nasaruddin who were Airbnb co-Hosts and Silver Winners of the 2021 Airbnb Green Stays Awards, also participated in the panel discussion.
The panel, facilitated by Cheryl Tay, Airbnb Senior Communications Manager, Southeast Asia, discussed how green tourism is changing Malaysia's tourism landscape, key challenges faced in fostering green tourism, and ways to help make green living more accessible for everyday Malaysians. 
Siti, who had converted an old unused university bus into a Airbnb stay, with energy-saving appliances and a rainwater collection and filtration system, was upbeat about the positive impact her project has had.
"Our booking proceeds helped fund Universiti Malaya's sustainability initiatives, and we always encourage our guests to adopt more green habits, starting with their overnight stay in our bus! We hope to see more everyday Malaysians embracing green living and green practices. Whether as Hosts or guests, we can all do our part to embrace a more eco-friendly lifestyle."
–WE