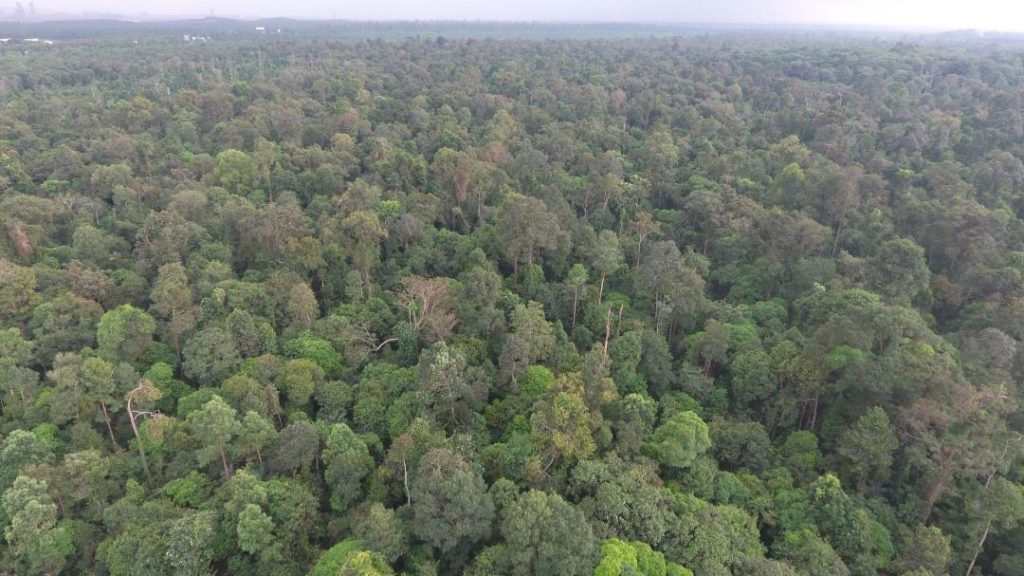 SHARM EL SHEIKH: Forest Data Partnership has launched a call to action for companies, public institutions and NGOs to join forces in catalyzing and operationalizing better data on the world's land and forests.
The Forest Data Partnership was created in 2021 by the World Resources Institute (WRI), the Food and Agriculture Organization of the United Nations (FAO), USAID, the U.S. Department of State, Google, NASA and Unilever to improve land use decisions, accelerate the transition to supply chain sustainability and reverse commodity-driven forest loss across the world.
In a statement issued on Monday at the ongoing COP 27 (Nov 6-18) here, Forest Data Partnership said forests played an important role in the fight against climate change but despite accelerated actions of private and public sector institutions, the world was still facing mounting levels of commodity-driven deforestation.
A critical barrier to zero deforestation supply chains is the lack of consistency and transparency when it comes to data on forest extent, land use and drivers of land use change, along with limited consensus on how to interpret that data.
"How can we create impact at scale if we are all measuring our individual actions in differing ways?" said Craig Hanson, Executive Vice President for Programs, WRI.
"We urgently need a universally aligned approach to monitoring, verifying and disclosing progress, which will drive mutual cooperation and trust. The open-source, transparent geospatial data solutions of the Forest Data Partnership's validation process will be a key facilitator of more positive outcomes moving forward."
"Data is at the heart of all landscape monitoring, restoration and impact reporting efforts," said Julian Fox, Team Leader National Forest Monitoring, FAO. "In order to drive system-wide change, we must address the key challenges posed by the current data landscape, which is fragmented and complex. This is a unique initiative purposefully designed to harness existing data, increase alignment, and develop broad consensus across the ecosystem."
In view of this, the Forest Data Partnership has called for the participation of leading companies that buy, produce or finance forest-risk commodities such as cattle, cocoa, palm oil and soy; along with national and sub-national governments, NGOs, and technical partners and communities located in tropical landscapes.
It said participants will be able to support the goals of the Partnership by:
Aligning and engaging with stakeholders: Influence other stakeholders to align around key datasets and methods for monitoring commodity-linked deforestation and forest restoration through outreach, mobilizing other key actors to participate in the Forest Data Partnership.
Delivering positive impact with data: Pilot and deploy the data, methodologies, analysis and other functional outputs produced by the Partnership, to track, verify and accelerate progress on forest-related commitments.
Driving forest-positive value chains: Share expertise on unique commodity or sector-specific challenges and solutions that address key drivers of deforestation.
Learn more about supporting the Forest Data Partnership at http://forestdatapartnership.org
— WE