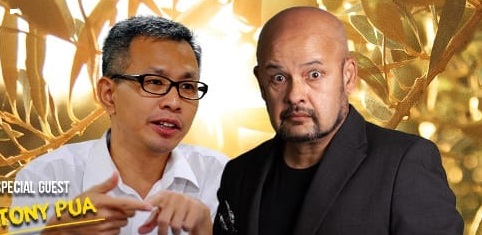 KUALA LUMPUR, Aug 14 – Prime Minister Tan Sri Muhyiddin Yassin's offer of bipartisanship – if sincere and properly negotiated – could have been a rare opportunity to bring about the outstanding reforms in the Parliament in the way it could have never been done before, said Tony Pua in an interview with Harith Iskander on Saturday.
Tony Pua, who attracted quite a bit of brickbats for making a call, through his Facebook, to not altogether dismiss the offer made by Muhyiddin to the Opposition Members of Parliament on Friday in exchange for their support on the vote of confidence for him in the Parliament, was a guest on Harith's online show "What's Going On Malaysia", to explain his reasons for considering going to the table to discuss the offer.
Muhyiddin's Friday offer in exchange for the support of Opposition MPs in the vote of confidence included reforms that will set two-term limit for Prime Ministers, Anti-hopping law, Parliamentary reforms, consensus including that of the Opposition MPs on all future bills, including Budget 2022 as well as the acceptance of DAP and PH's proposals for financial measures to assist the rakyat.
The Opposition has since turned down the offer, and talk is that Muhyiddin has written a letter of resignation following his own admission on Friday that he does not have the majority in the Parliament.
"We could have grabbed the opportunity to deliver the reforms, and ask to get more things done at least until the next few months before a general election," said Tony, who is MP for Damansara and DAP National Publicity Secretary.
It is not about trusting Muhyiddin, said Tony, referring to the common criticism levelled at him on his Facebook on why he trusted someone who had betrayed the party before.
"I don't trust Muhyiddin."
It is about the opportunity that was there to negotiate with a government that was weak and in need of the opposition's support and this could have been a clear advantage to bring the reforms.
"I also hope I am proven wrong," said Tony, who thinks that three scenarios will prevail in the event that Muhyiddin resigns, namely a prolonged political turmoil with no one having a majority, an UMNO PM, and a General Election. He added that all three would be disastrous.
Tony also told Harith that he was hoping that a fourth possibility would arise, one which will work out well in bringing the people and the country out of the Covid-19 crisis and prevailing economic situation.
In his Facebook posting he had also said: "The best possible outcome is if the Pakatan Harapan PM designate (Datuk Seri Anwar Ibrahim) now steps forth and announces that he has a strong, formidable, convincing majority."