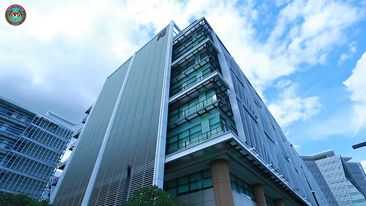 KUALA LUMPUR, Oct 28 – The government should look into putting a ceiling on the guarantee for borrowings made by agencies and companies under its wings to keep its overall debt level down.
This, and a call for discipline in financial management, strengthening income generation efforts and monitoring of debt repayment commitments were among several recommendations made in the Auditor-General's Report 2020 released here today.
The federal government's debt in 2020 amounted to RM879.560 billion or 62.1 percent of Gross Domestic Product (GDP). This was an increase by RM86.562 billion or 10.9 per cent from a debt of RM792.998 billion or 52.4 percent of GDP in 2019.
According to the Report, 50.4 per cent or RM98.058 billion of the RM194.555 billion of new loans in 2020 was used to finance the principal repayment of matured loans.
This shows that the government is dependent on new loans to repay mature loans and the use of Development Fund funds amounting to RM8.265 billion for the repayment of Private Financing Initiative Liabilities and Guarantee Commitments.
In making recommendations to counter the debt situation, the Report said measures taken to generate the country's income including through viable projects under the development funds, with potential for high multiplier effects on the economy, will cut down the government's dependence on new loans for the repayment of matured loans.
The Report on the federal government's financial statements and the 2020 Federal Ministries and Departments Compliance Audit was tabled at the Dewan Rakyat earlier today.
A loss of RM620.07 million in irregular payments, public funds and wastage was also reported in 2020 due to non compliance of federal ministries and departments with financial management.
A BERNAMA report quoting Auditor-General Datuk Nik Azman Nik Abdul Majid, said of the RM510.49 million in irregular payments, RM499.19 million involved payments for maintenance service claims without being verified at the National Security Council (NSC) level. 
Of the RM104.79 million loss in public funds, RM81.69 million involved unclaimed penalties not imposed by the Immigration Department and RM4.79 million involved equipment that was received late and not installed at Istana Budaya.
Nik Azman said compliance audits involving a total of RM899.44 million had been carried out on three ministries and five federal departments, covering aspects of contract management amounting to RM772.40 million, government procurement (RM54.8 million) and revenue collection (RM72.24 million).
Actions following the audit are ongoing at seven ministries on issues raised including 4 at the Prime Minister's Department, 4 at the Home Ministry, 4 at the Education Ministry, 3 at the Defence Ministry and Works Ministry respectively and 2 at the Tourism, Arts and Culture Ministry and Finance Ministry respectively.
Meanwhile, revenue for the federal government revenue declined 14.9 per cent to RM225.075 billion in 2020 from RM264.415 billion the previous year while COVID-19 expenditure amounted to RM38.019 billion.
Federal Government deficit widened to RM87.645 billion with a deficit to GDP ratio of 6.2 per cent, compared to 3.4 per cent or RM51.37 billion in 2019. 
Operating expenditure declined 14.7 per cent to RM224.6 billion, a decrease of RM38.743 billion compared to 2019 while development expenditure amounted to RM51.36 billion, a decrease of RM2.813 billion or 5.2 per cent compared to RM54.173 billion in 2019.
The Auditor-General has submitted 29 recommendations, namely four recommendations for verification of financial statements and 25 recommendations for compliance audits of federal ministries and departments to be considered for implementation by ministries and departments.
The full report can be accessed by the public online at:  http://www.audit.gov.my 
–WE
---