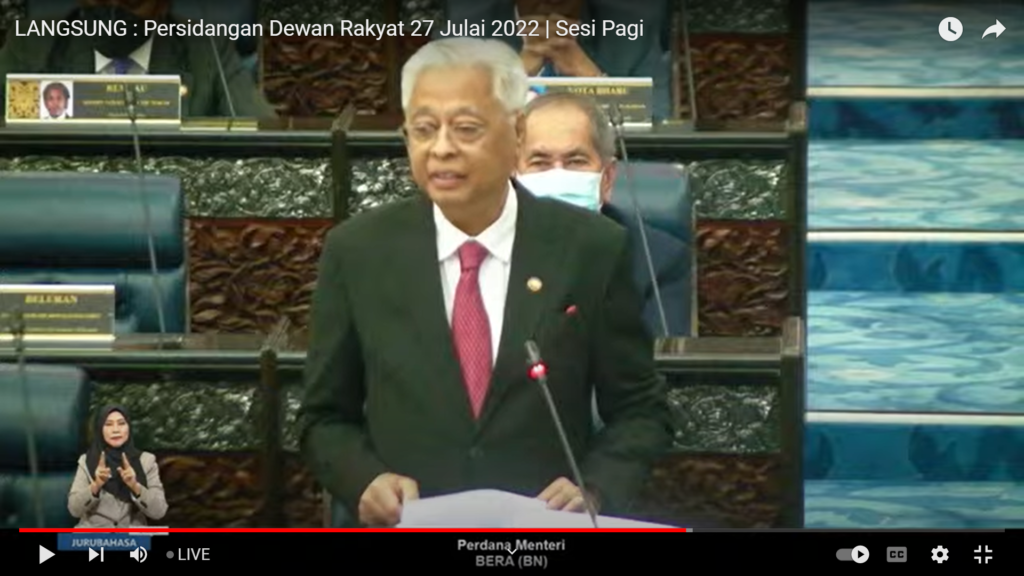 KUALA LUMPUR, July 27 – Opposition Leader Datuk Seri Anwar Ibrahim expressed his support of the second reading of the anti-hopping bill by Prime Minister Datuk Seri Ismail Sabri Yaakob today, saying that it would be a historic step towards retaining the sanctity of parliamentarians serving the people.
Congratulating the prime minister, Anwar said the tabling of the bill, after months of deliberation by a parliamentary select committee tasked with drafting the bill, had been an important prerequisite for Pakatan Harapan to sign the memorandum of understanding (MoU) with Ismail Sabri a year ago.
Nevertheless, he also said that the need to amend the constitution not only reflected the level of injury to integrity among parliamentarians but went beyond to show that something was very wrong as it was not just about betrayals by some party members, their party hopping and the underlying reasons for such moves.
Anwar said the amendment to the bill should also serve as a lesson to correct the situation and this must be followed by investigations into Members of Parliament who had been swayed by offers of positions or money to make their switch and betray their parties.
Earlier during his tabling of the bill, Ismail Sabri said the government took a serious view of party-hopping as it eroded the people's trust of the mandate given to elected MPs.
— MORE