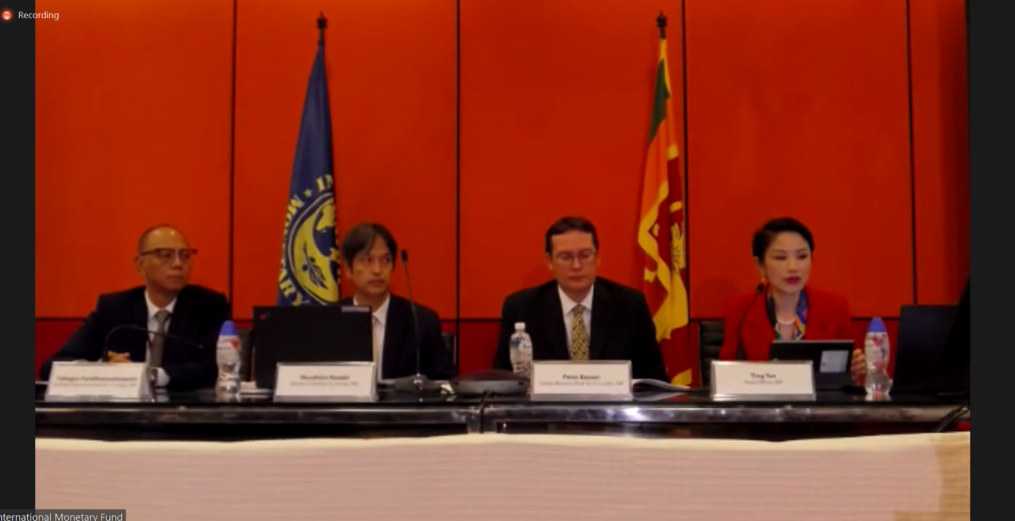 COLOMBO, Sept 1 – It would be crucial for Sri Lanka to expeditiously meet the conditions that the International Monetary Fund (IMF) has set for it to gain the final management and executive board level approvals for the US$2.9 billion fund facility, IMF officials said here today. The loan has already reached staff-level agreement,
Sri Lanka is currently facing a debilitating financial crisis, brought on by high debts and its inability to service the payments. With no funds to pay for its imports, the people of this island state have been facing a shortage of fuel, medicines and food. Inflation has reached record high with food prices up by 90 percent in July.
The IMF, which is expected to help avert a deeper crisis and help the country steer into economic stability, however, will go ahead with the lending and disbursement only when Sri Lanka's authorities are able to gain the financial assurances of its creditors to support the programme, as well as carry out financial reforms, improve fiscal transparency as well as the legislate anti-corruption measures while raising government revenue.
These would include ensuring that the 2023 Budget is consistent with the macroeconomy, the negotiations with creditors in line with IMF programme, as well as engagement with private creditors in good faith, said Peter Breuer at a hybrid press conference held here today.
Breuer and Masahiro Nozaki have been here with an IMF team from Aug 24 to discuss the IMF support for Sri Lanka and the authorities' comprehensive economic reform program.
According to an IMF statement, the funding will support Sri Lanka's program to restore macroeconomic
stability and debt sustainability, while safeguarding financial stability, reducing corruption
vulnerabilities and unlocking Sri Lanka's growth potential.
Asked on the specific time period, when the loan would be disbursed, Breuer said it would depend on how fast the Sri Lankan authorities are able to plan out and get the assurances from their creditors on financing commitments. The assurances of its creditors, will ensure the sustainability of the IMF loan and Sri Lanka's capacity to repay the loan.
It is difficult to anticipate how long the process will take but it should move expeditiously so that a settlement and the IMF programme can move forward as quickly as possible, he said.
On the actions taken so far by Sri Lanka, he noted that that the country was already putting in place tax reforms with a progressive tax programme that will see increased taxes on higher earnings.
He said Sri Lanka has also engaged expert legal and financial advisors towards restructuring its financing with its creditors.
Even then, it will be a long road for Sri Lanka to regain its financial strength and sustainability, he said.
Masahiro said the loan will be distributed across several programmes. He did not specify the interest rate for the loan.
To a question on whether the US$2.9 billion will be sufficient, he said the funding will also come with financing for micro creditors.